Seaside View- Theater Card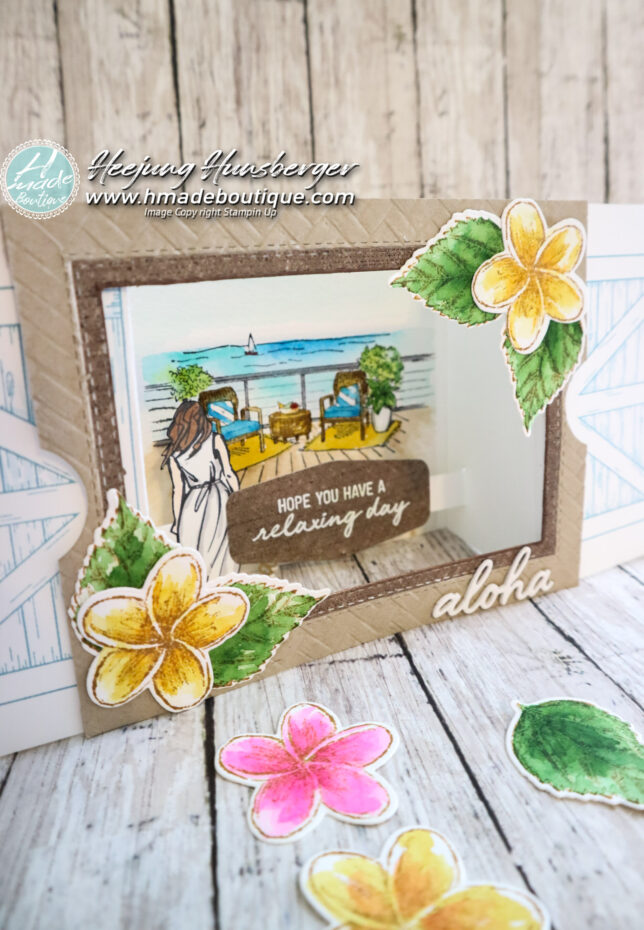 Hello,
Today, I want to share this theater card using the Seaside View Stamp, Beautiful Moments, Timeless Tropical, and Barn Door stamp set.
I wanted to try to make a theater card a while ago, but I'm not sure which stamp set might be a great fit for the theater card. when I saw the Seaside View Stamp set from the new Stampin up's catalog, I think this stamp set might the best fit to theater card.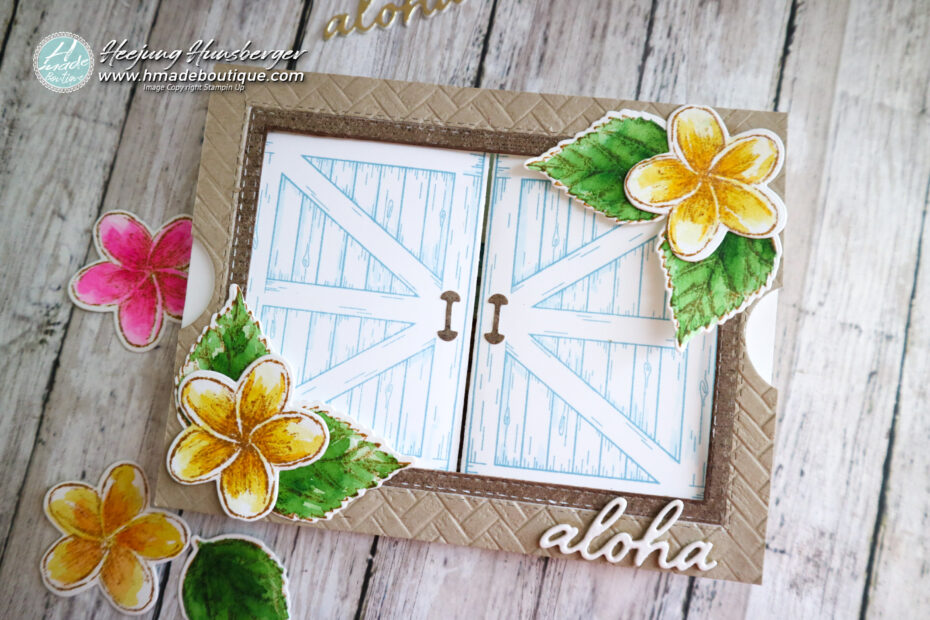 This picture is the card's front.
I decorated with Tropical flower and leaves on the card.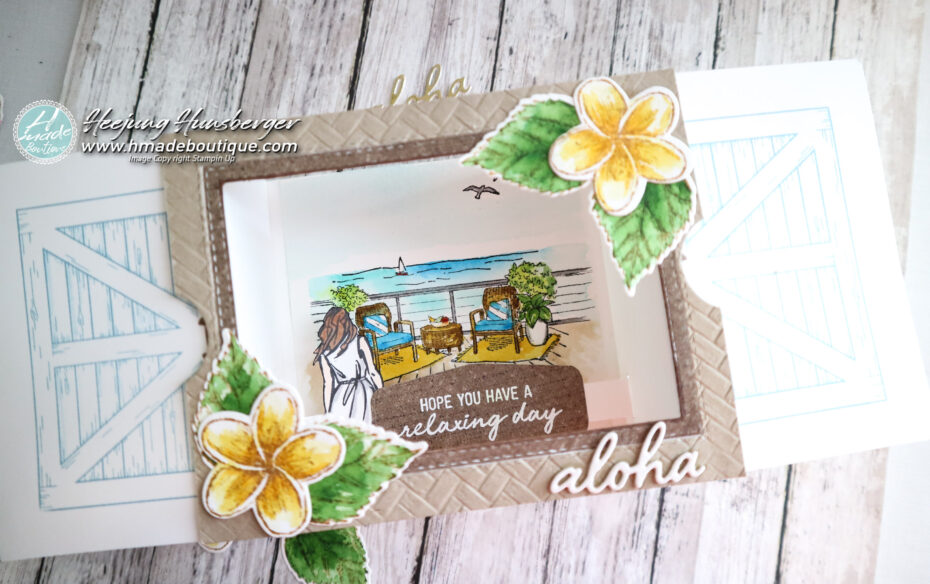 When you pull each side of the door, you can see the inside of the card.
This card design is a Summer vacation's inspiration.
This view is just like when you entering a seaside view's hotel room.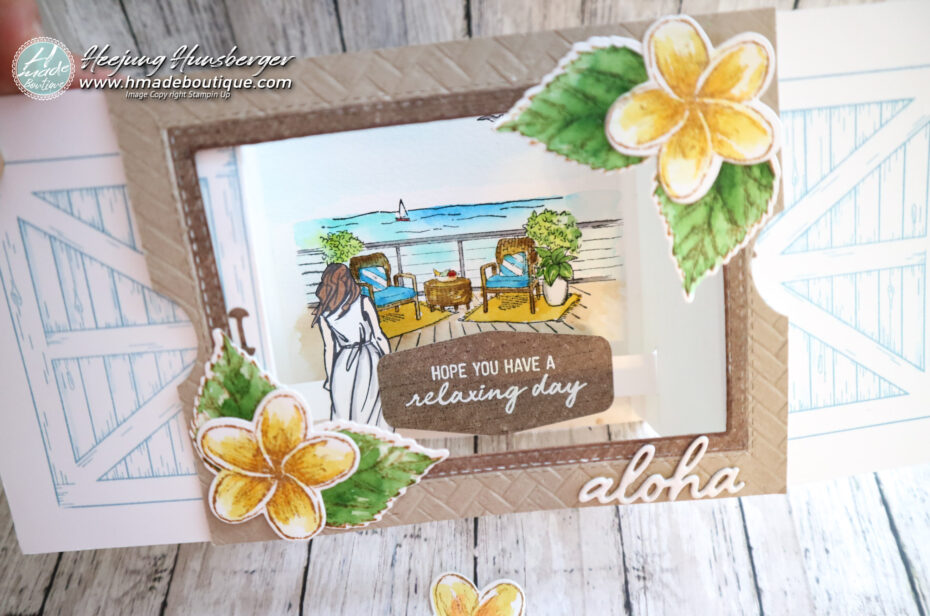 This theater card is a perfect card to express the sense of space like the hotel room.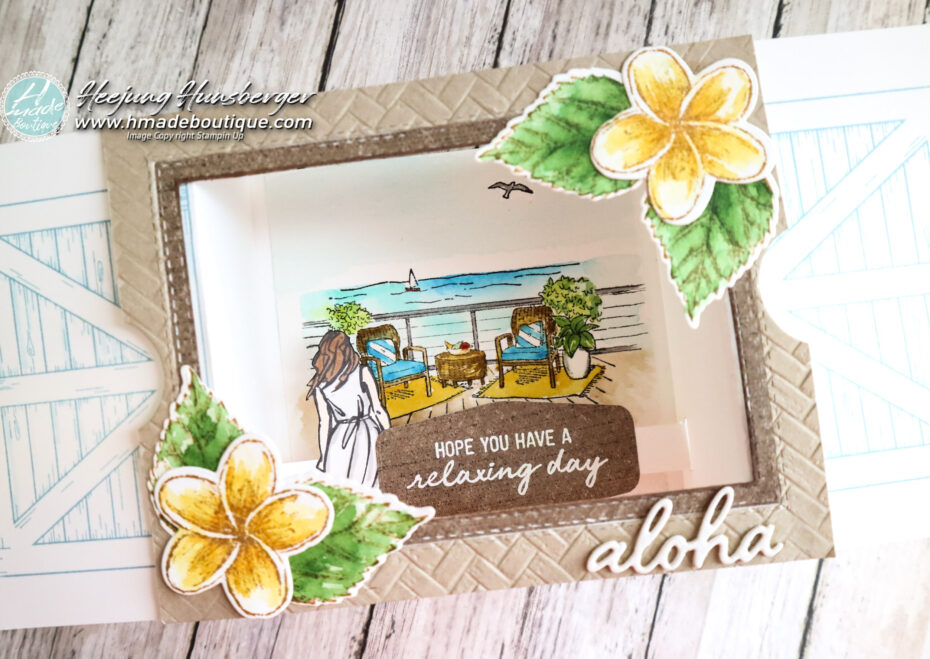 Due to the pandemic, we can't go on summer vacation this year, I missed summer vacation so badly, so instead go on vacation somewhere, I made many different vacation-themed cards included this card.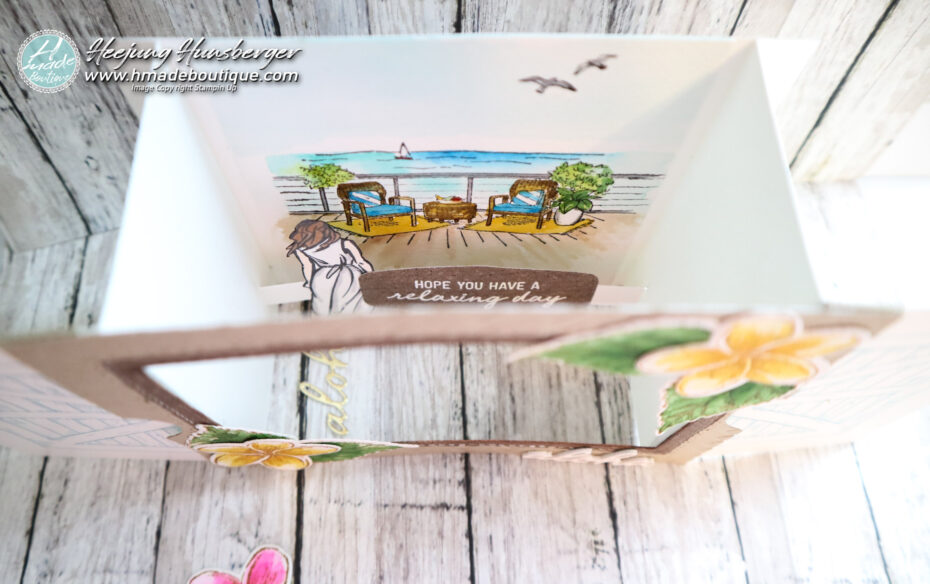 This picture's view is the top view of the card.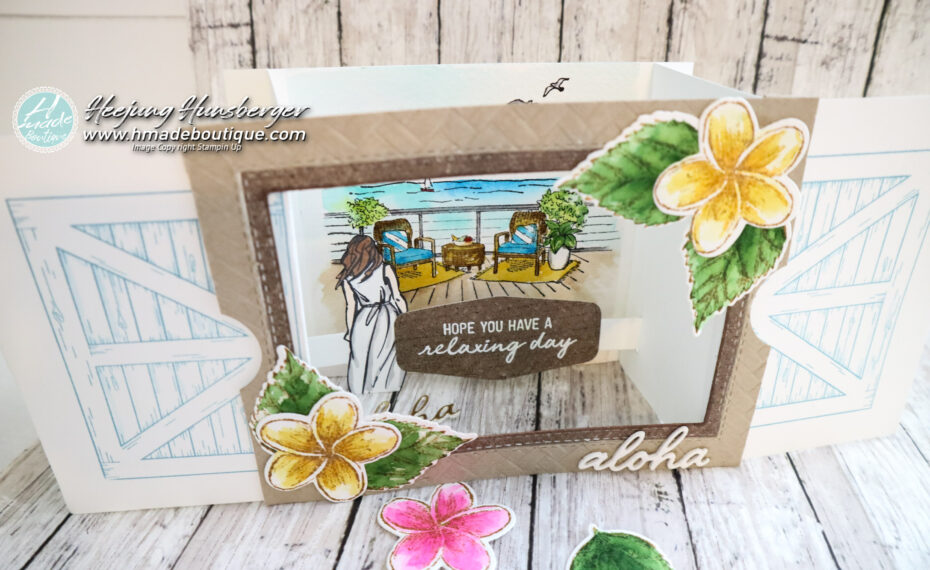 I imagine the smell of the ocean and ocean wave's sound…
I really wish, we can go back to normal life soon.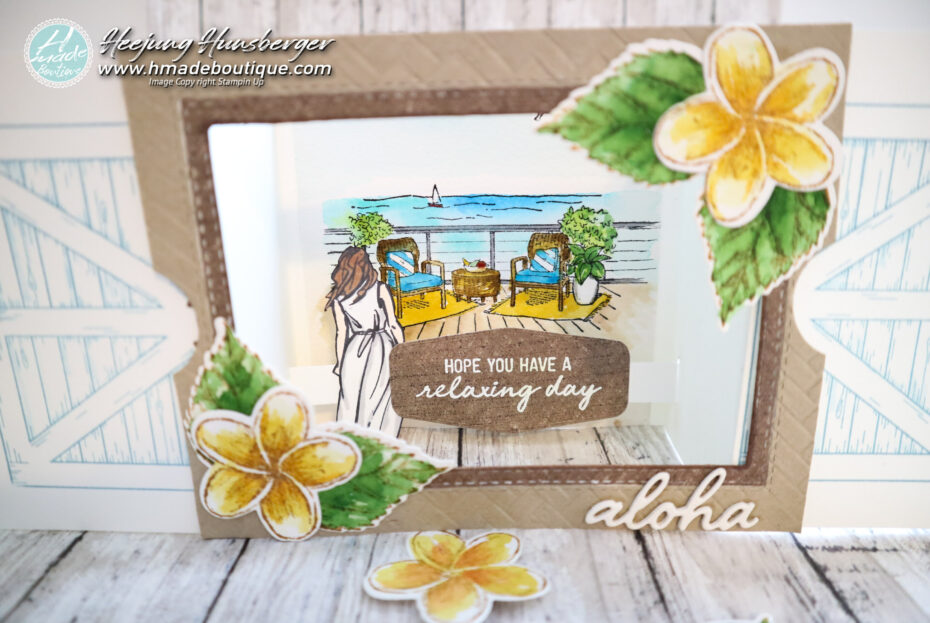 This card healing me!  what about you?
If you want to know how to make the theater card? please link my Youtube channel.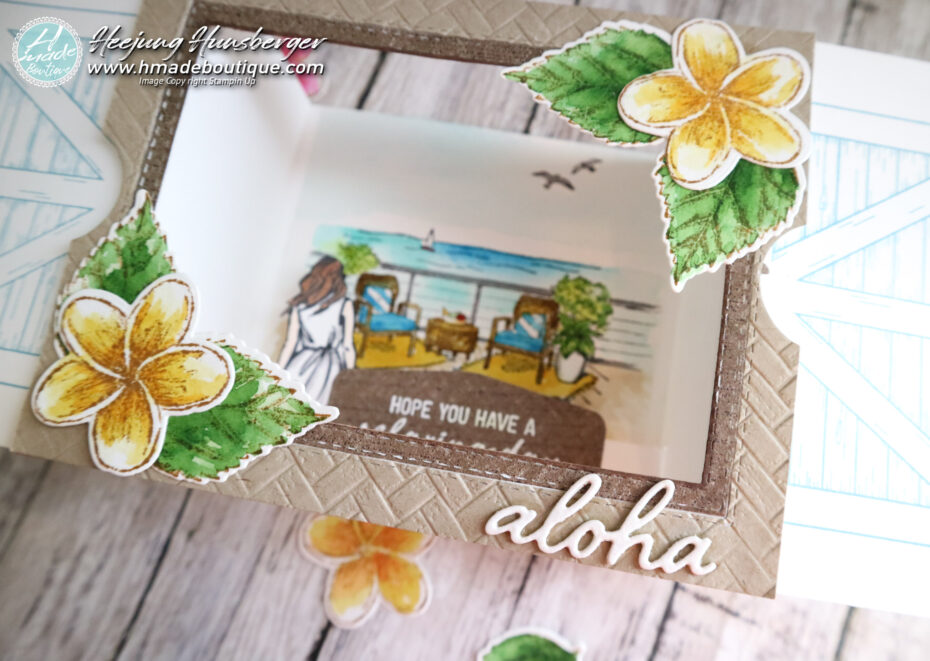 Thank you for stopping by!
Aloha~~~
Want to find the products I used? I have listed them below. Click to here to shop online!