Cocktail on the Beach- Nothing's better Than Stamp Bundle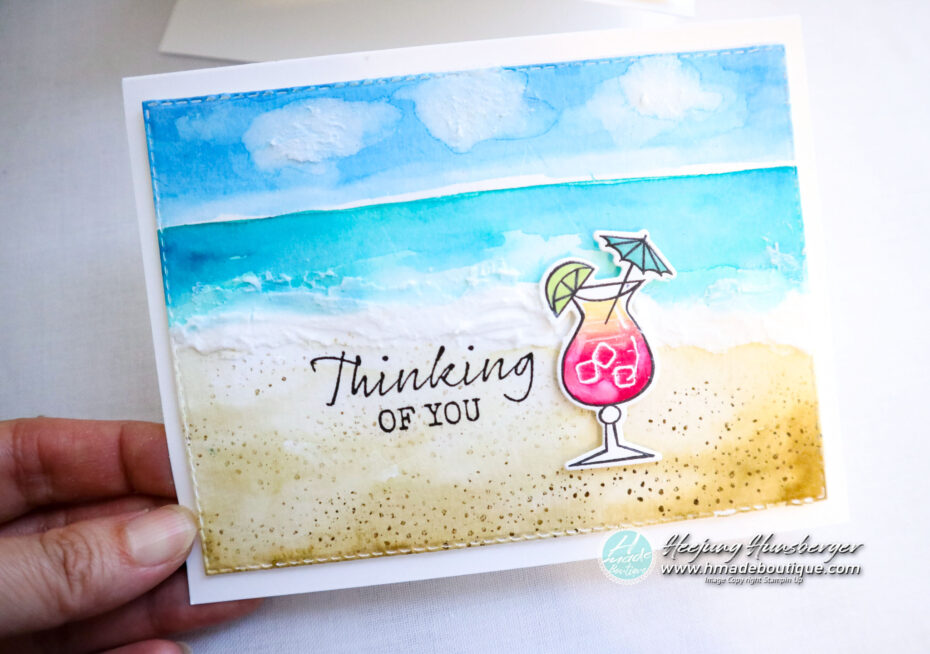 Hello! Today I am sharing a water colored design used Nothing's Better than bundled set.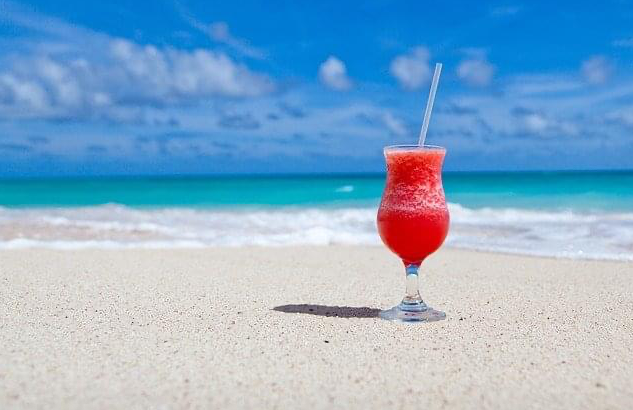 My friend shared this photo on her instagram.  I was inspired by this photo to make a card.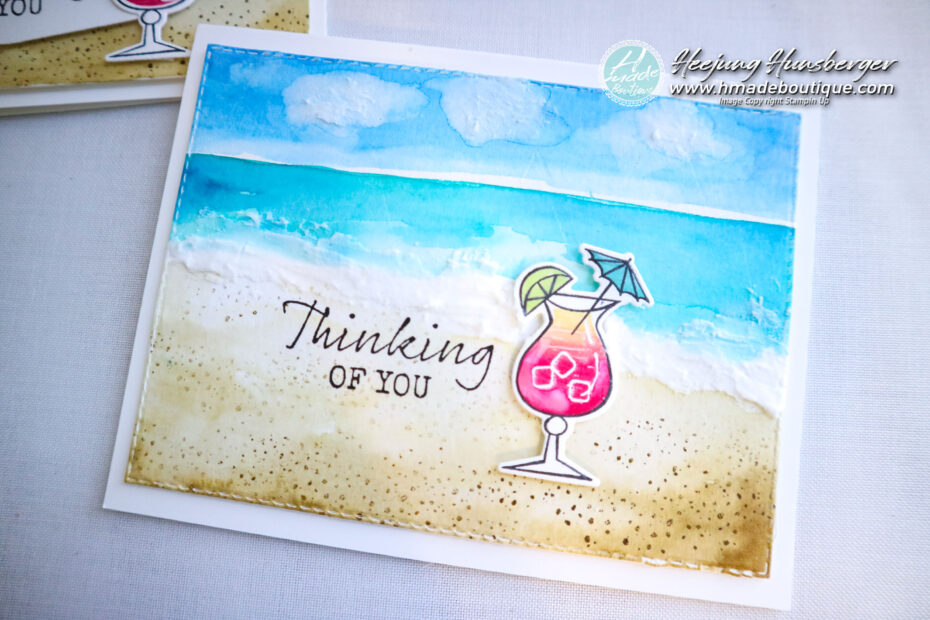 I'm not very good at drawing watercolors, but I try to make the sky and sea colors as pictures as possible.
I colored  a pacific point ink color for the sky and a Bermuda Bay ink for ocean color.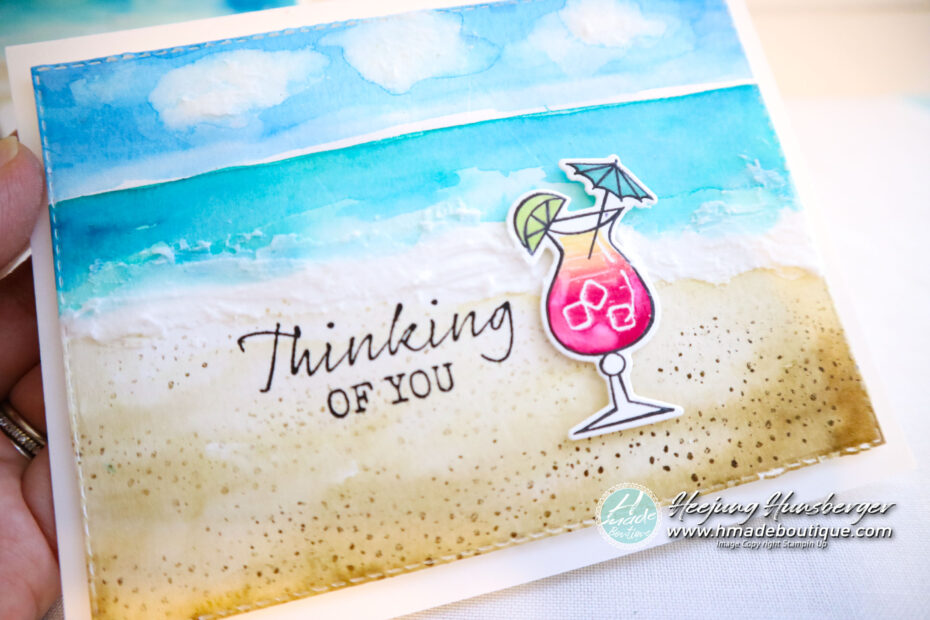 I applied  white embossing paste to express the sea foam.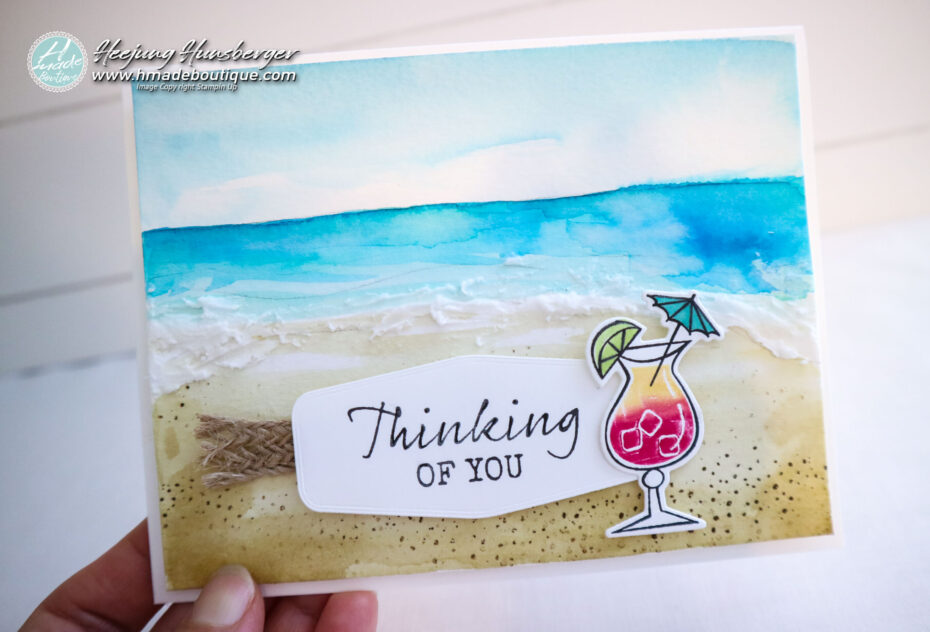 This is the first card I tried. I didn't like the sky's color because it is too gloomy.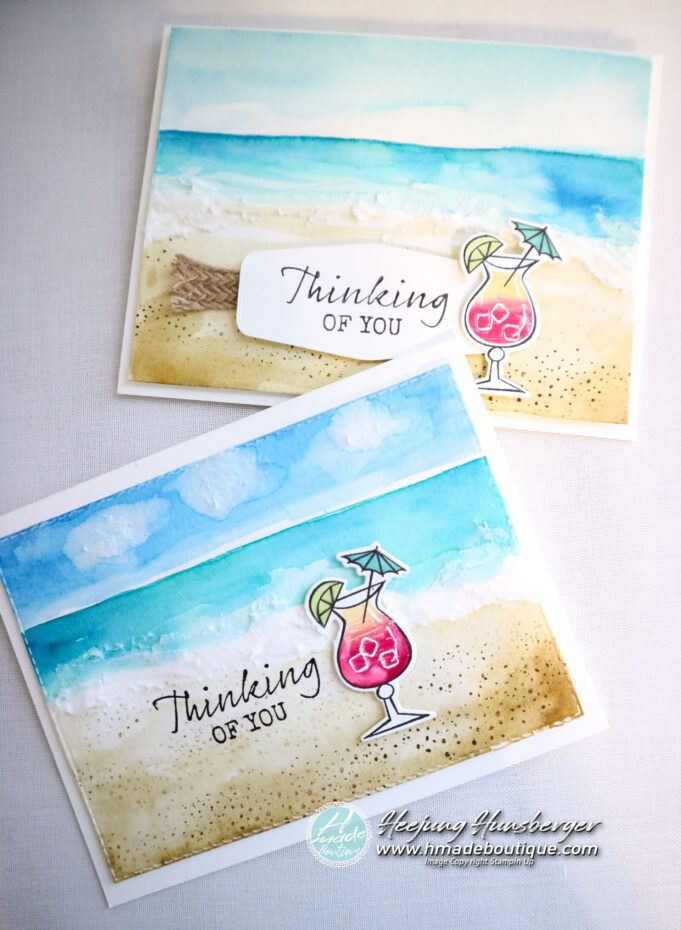 You can see the difference between the first card and the second card.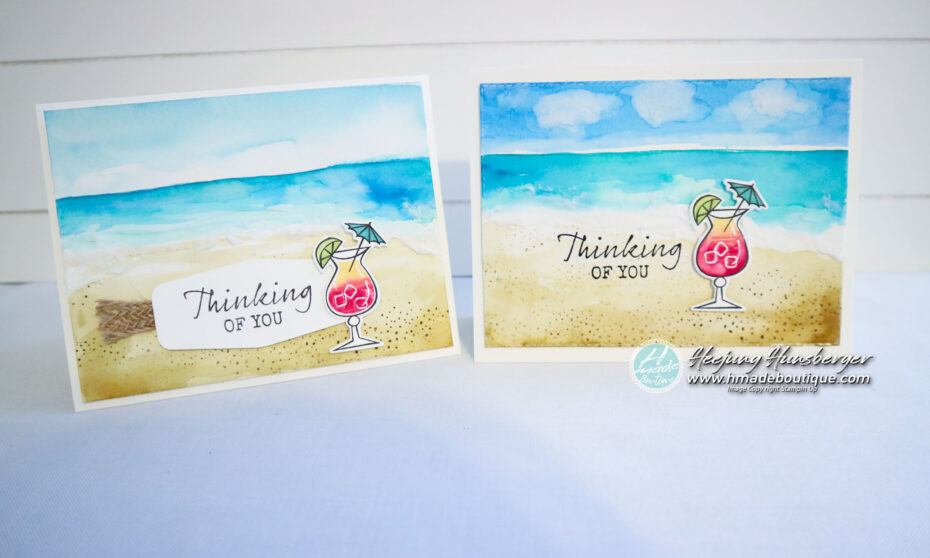 Which one do you like better?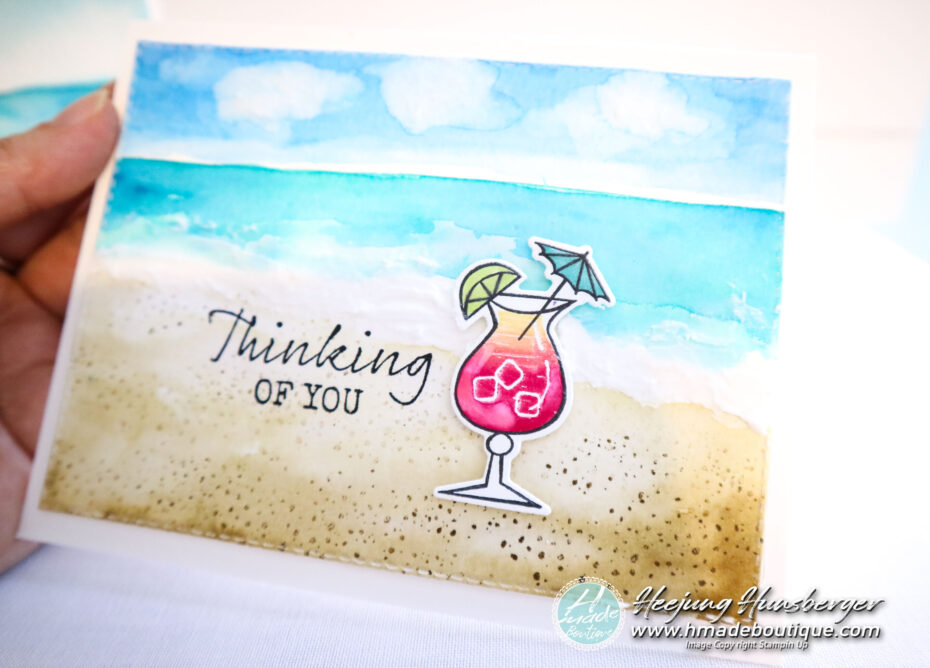 I really love this Nothing's better than bundle set.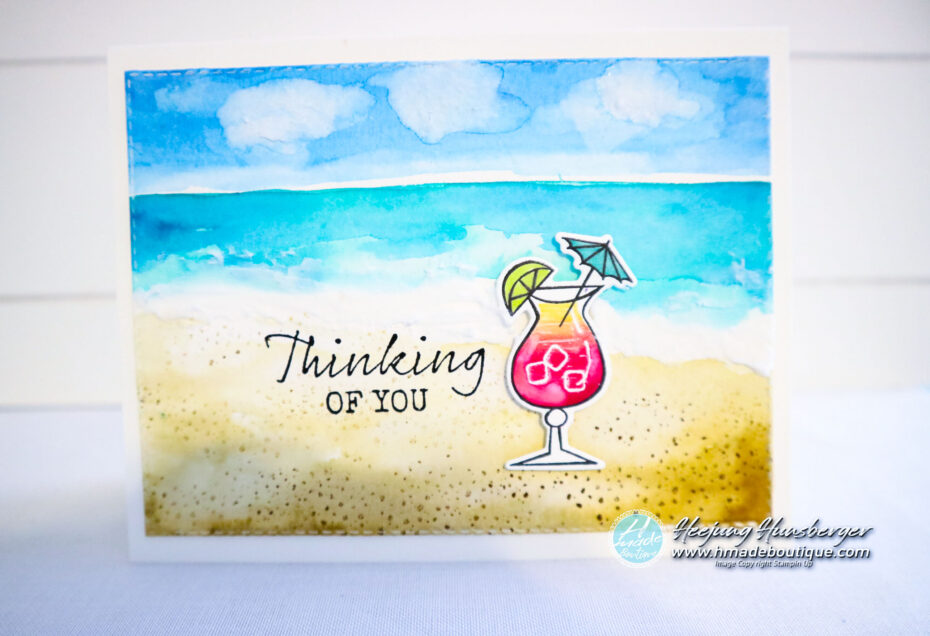 Thank you stopping by!
Happy stamping
Want to find the products I used? I have listed them below. Click to here to shop online!