Cherry Blossoms Card with Forever Blossoms Bundle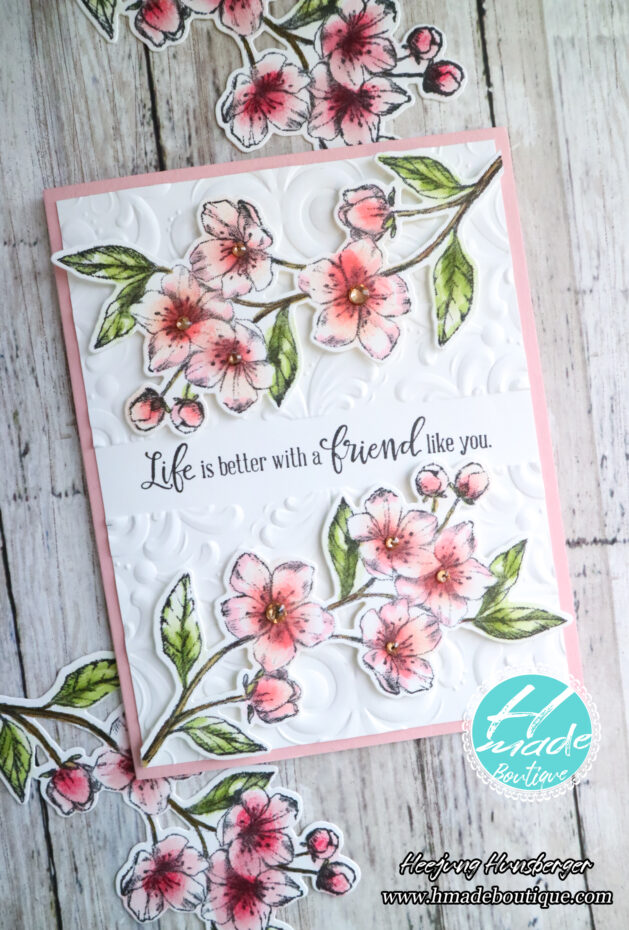 Hi friends,
I hope everybody is okay with all of Corona virus 19.
My kid started staying at home from Monday and my husband also started working at home from yesterday.  So it is a little bit disturb to create new card design. But everybody needs to stay home safely and wait till end situation of virus's spread.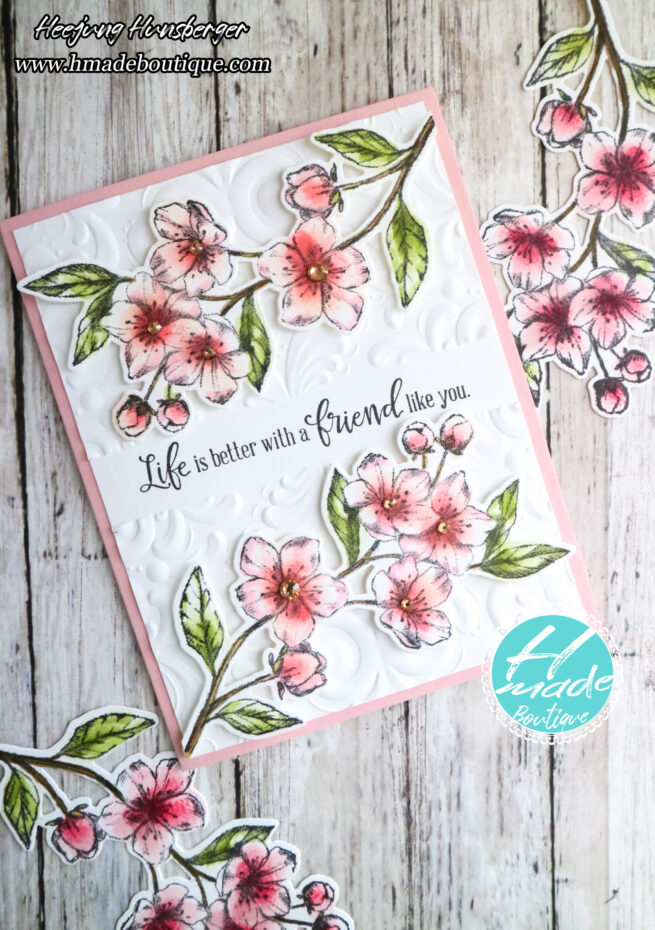 I made this card because I want to cheer up my friends and my self.  This is Cherry blossom's season since can't travel, better way to enjoy Cherry blossoms thru the greeting card.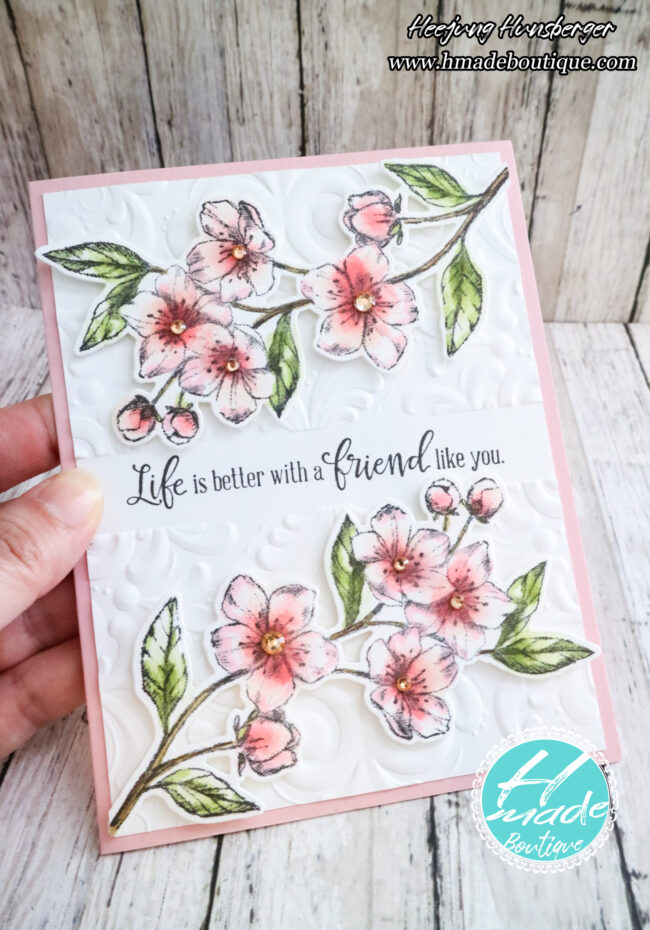 I used " Forever Blossoms Bundle" for this card.
I colored with sponge daubers for flowers.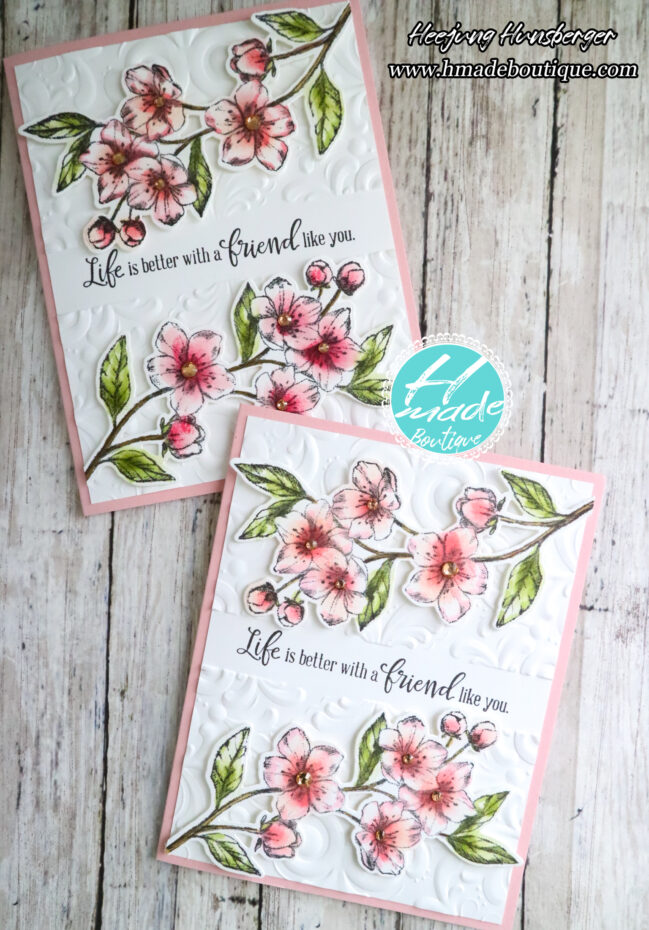 Finally, I opened You Tube channel for my handmade card's tutorial.
And this card is my first tutorial. (Sorry I made Korean version but still you can see it)
Please check it out if you want to see how I did make this card.
Thank you for stopping by!
And stay safe everyone!
Want to find the products I used? I have listed them below. Click to here to shop online!