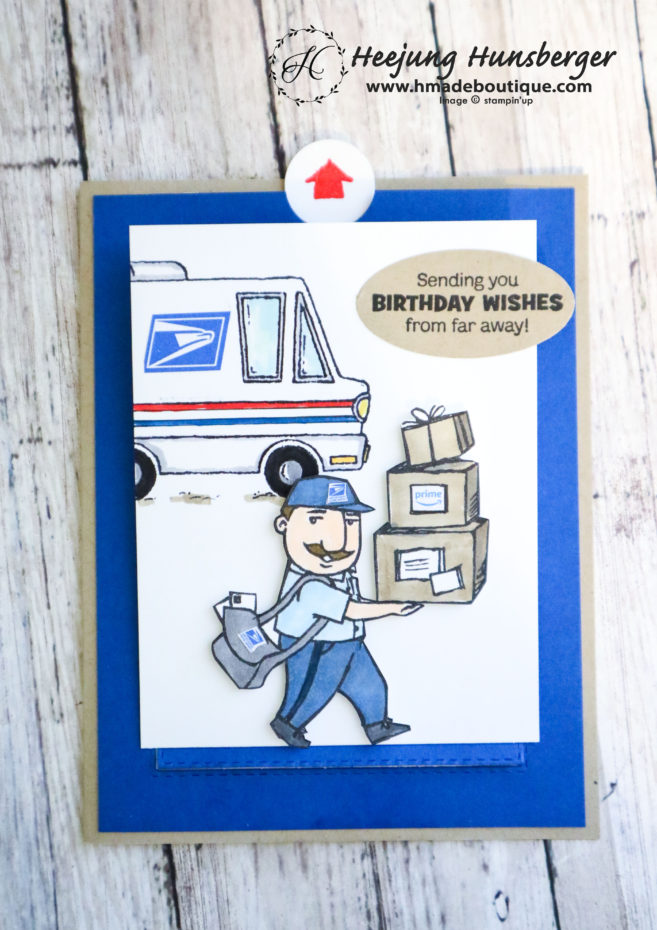 I made UPS Delivery card few weeks ago, and I want to try USPS delivery card for birthday card this time.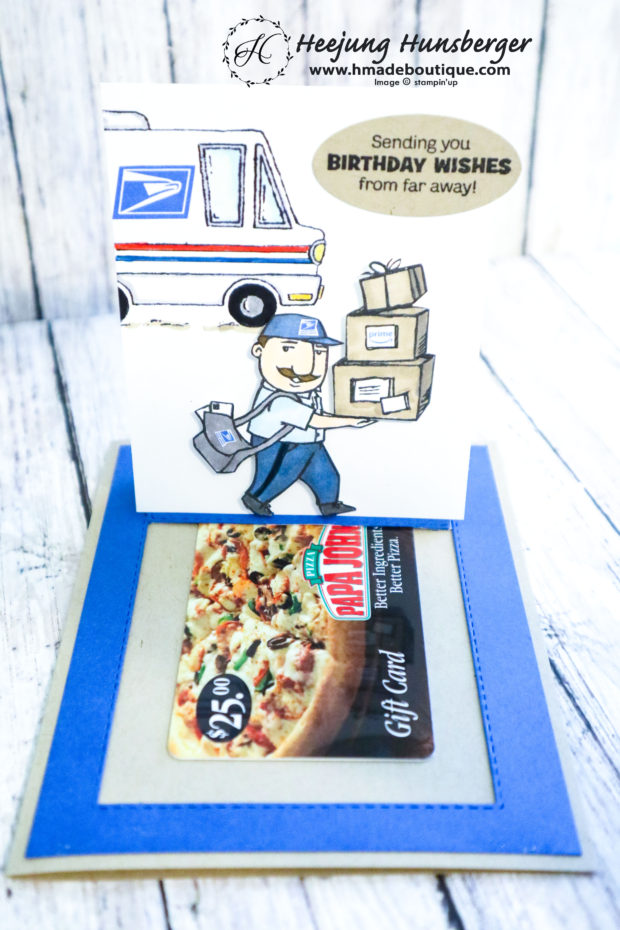 This card also can be gift card holder. Many of people give a gift card instead of really gift these days.  So I think making gift card holder with card is really useful and no need to wrapping gift card separately.
People call this type of card is Sliding Pop-up gift card holder.
I used "Stitched Rectangle Die cut" for Sliding pop-up part.  When you use this die cut, to make sure to cover  top side of rectangle with thick paper to avoid cut it out.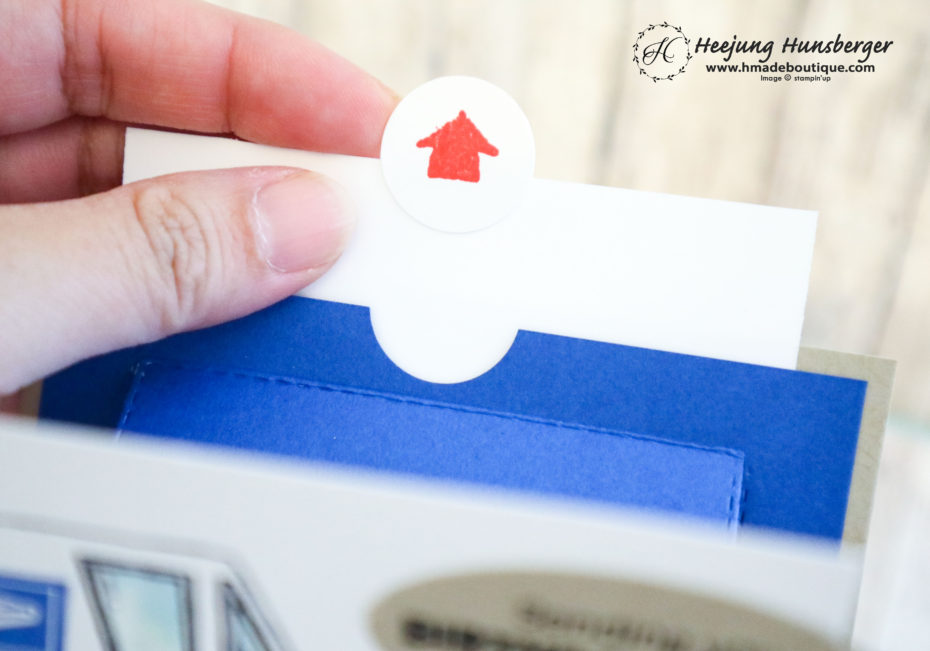 As you can see the top side of rectangle was not cut out and you can band it instead cut it off. 
I used small circle punch for the pull out sign.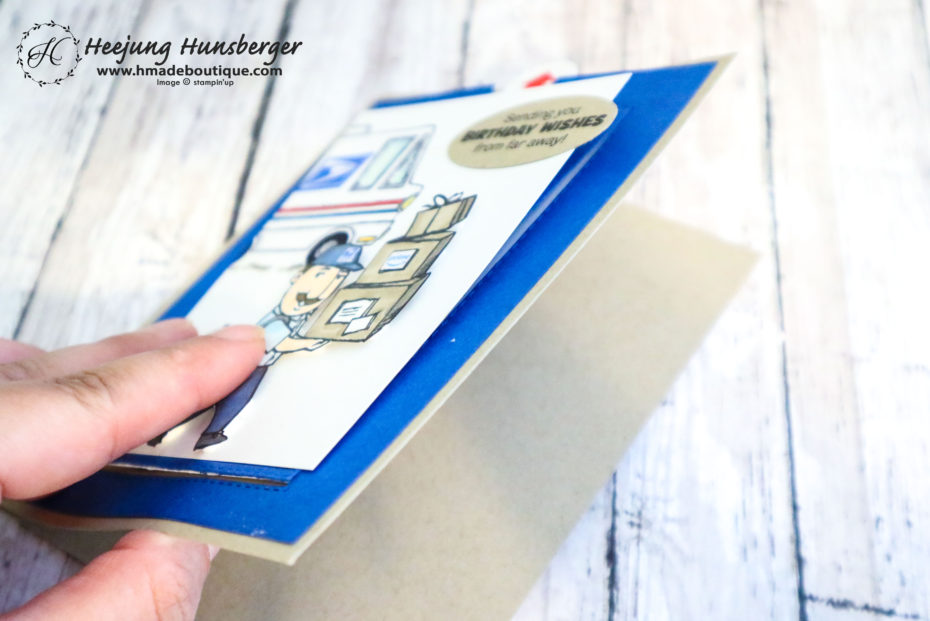 You can write birthday wishes in the card.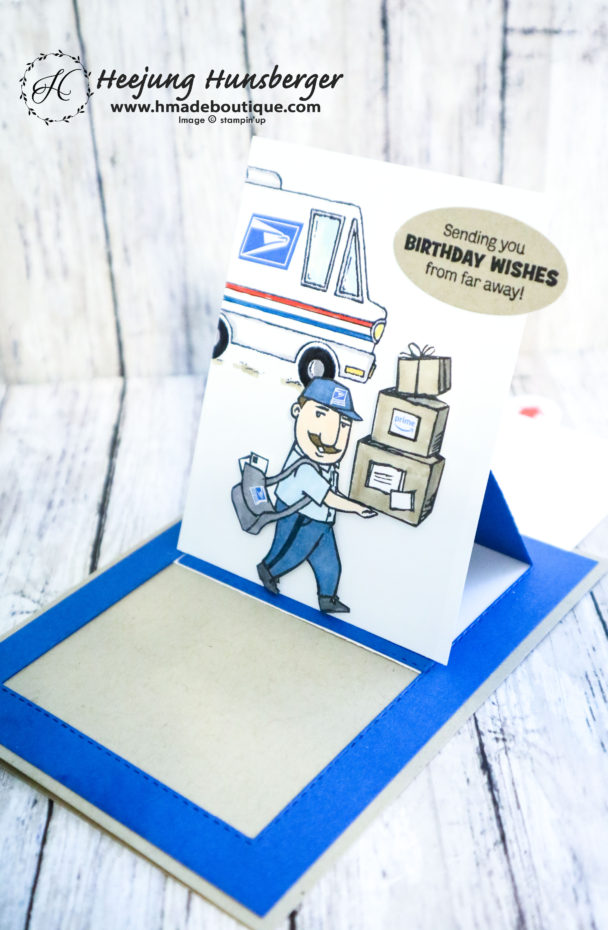 As most people know that now USPS delivers Amazon goods. 
Whenever USPS guys comes to our front door, I'm so excited to get my packages! I'm sure that this isn't only me ..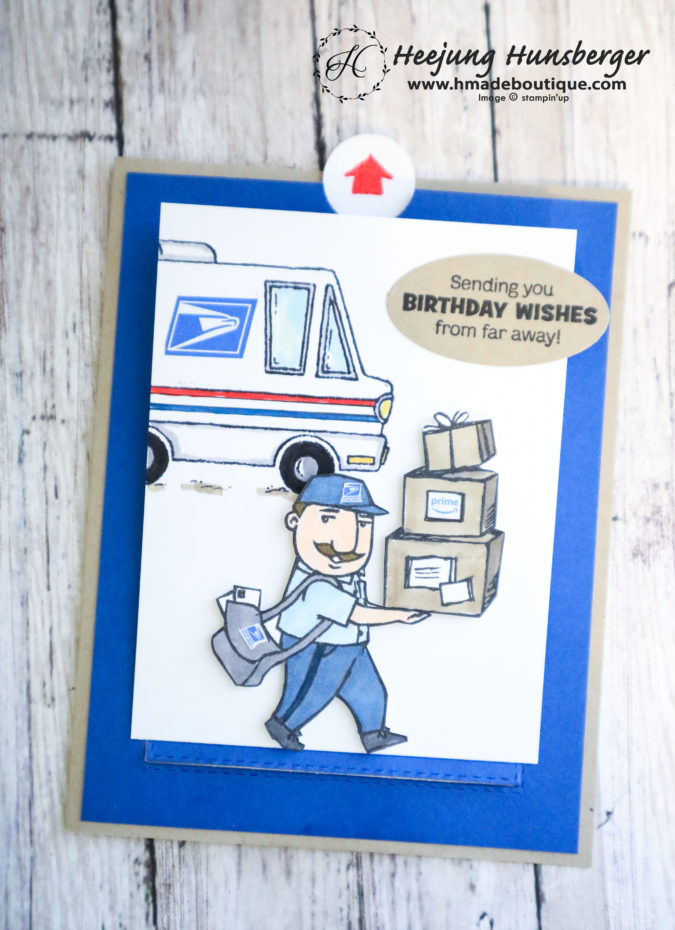 For USPS logo- you can down load at google's images and print it. I cut it out and glue it.
Thank you for stopping by!