It starts with art- my stamping room' desk scene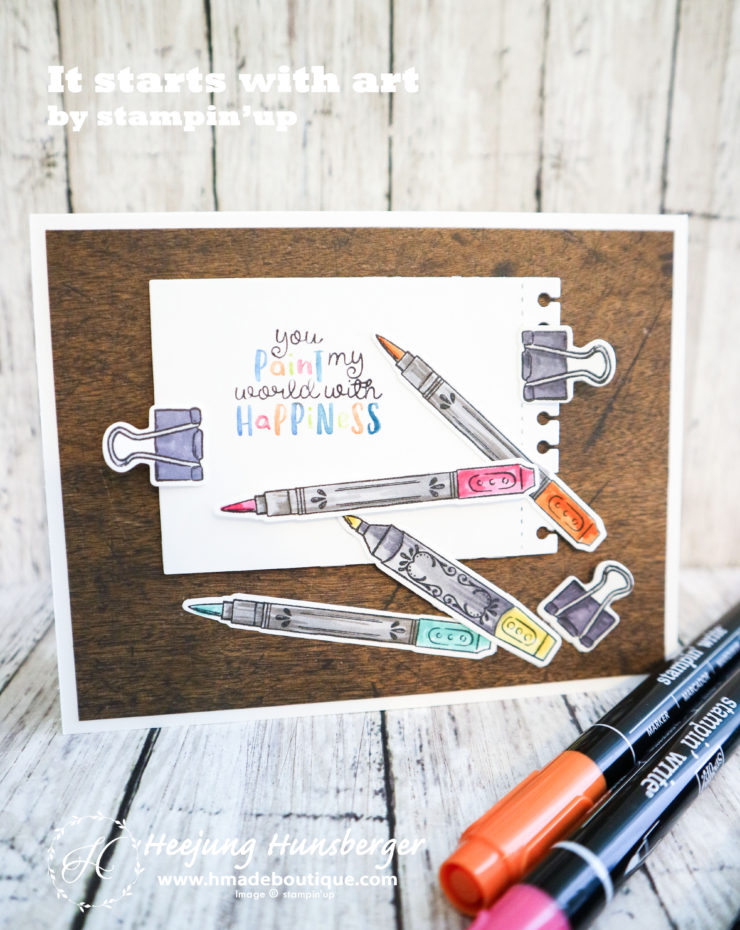 It is my 2nd card with "It starts with art stamp set".
This is totally my stamping table scene.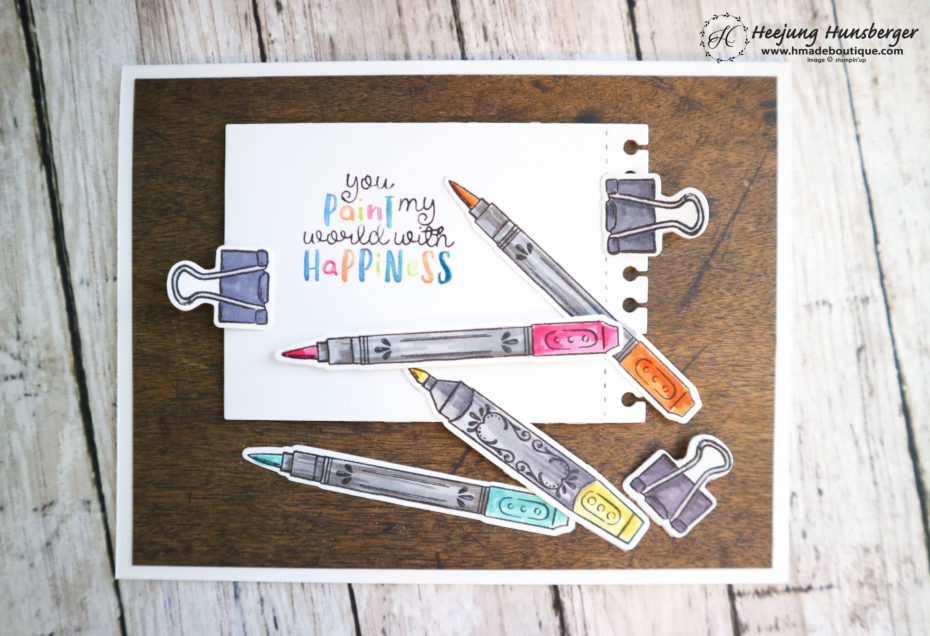 I had so much fun play with new stamp set.  
I really love to use markers and blenders for coloring. so this is my daily scene of stamping room.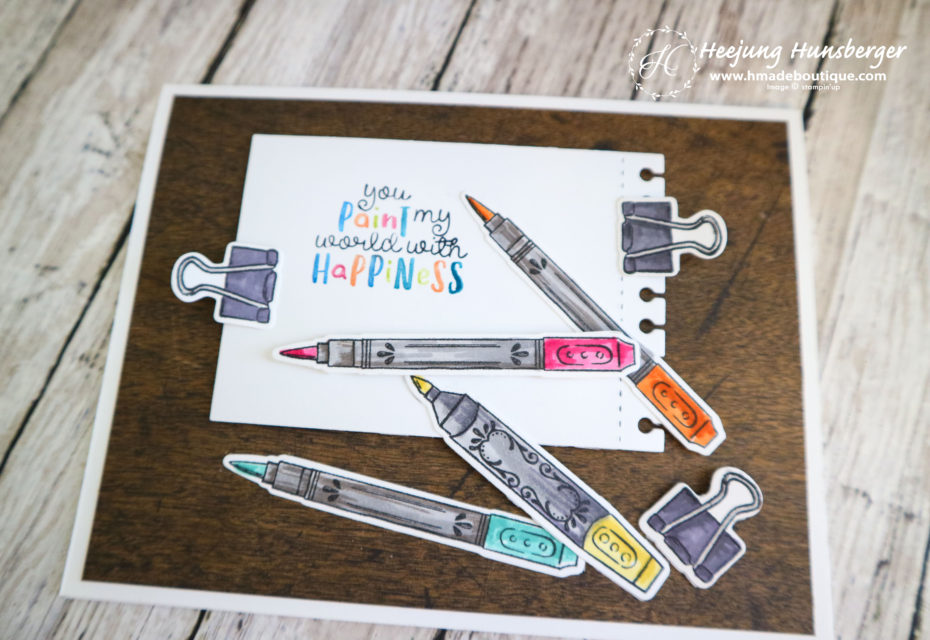 Of course, I did coloring with makers and blenders for the stamp images.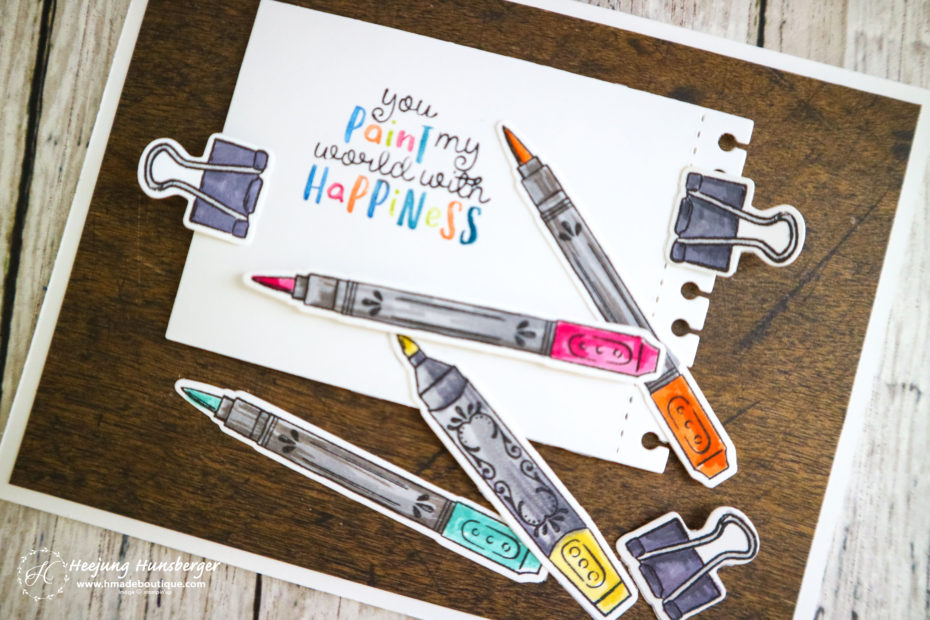 For the sentiment stamp, used makers to color on stamp instead of ink pad.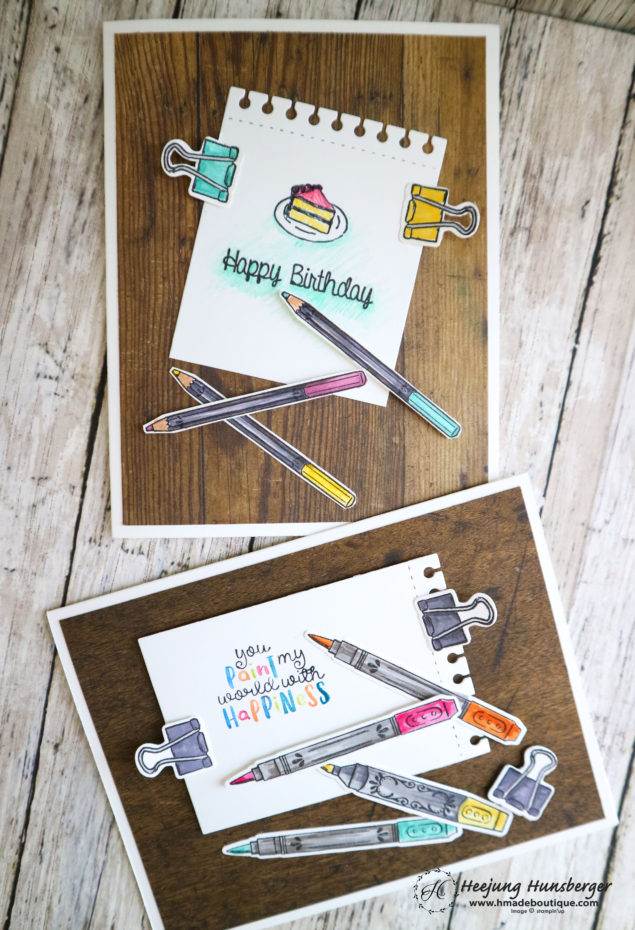 This is my two cards using stamp sets.