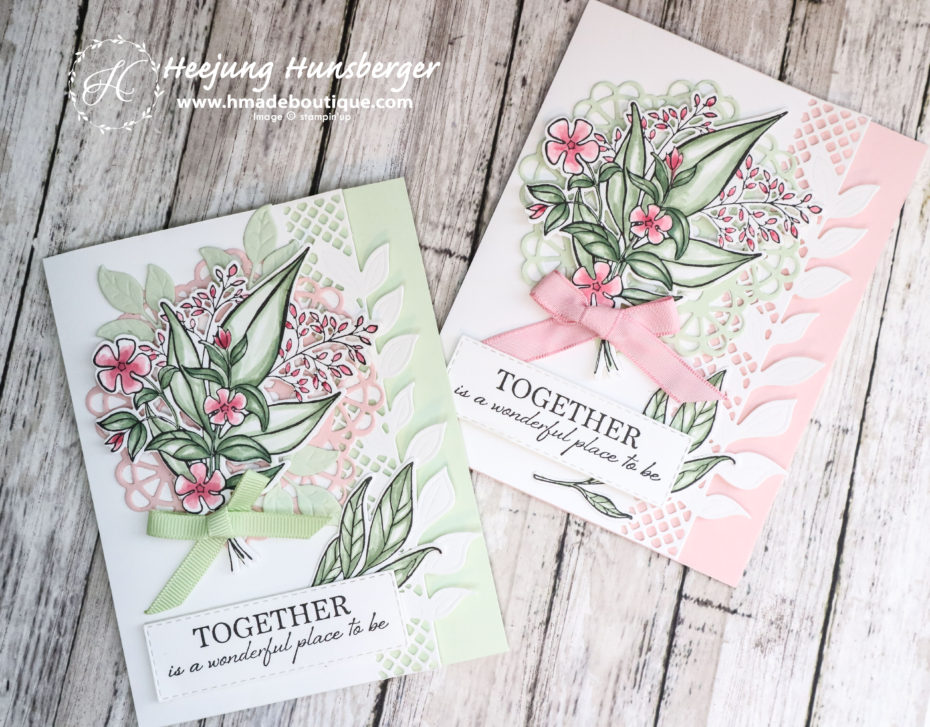 I made these two wedding card this weekend. One of my customer asked special wedding card for her friend.
She liked one of my Wonderful Romance Wedding card design.  and asked to make same design with different color.
The theme color of wedding was Sage Green with Pale pink combination. So I used Soft Sea Foam and Blushing Bride color.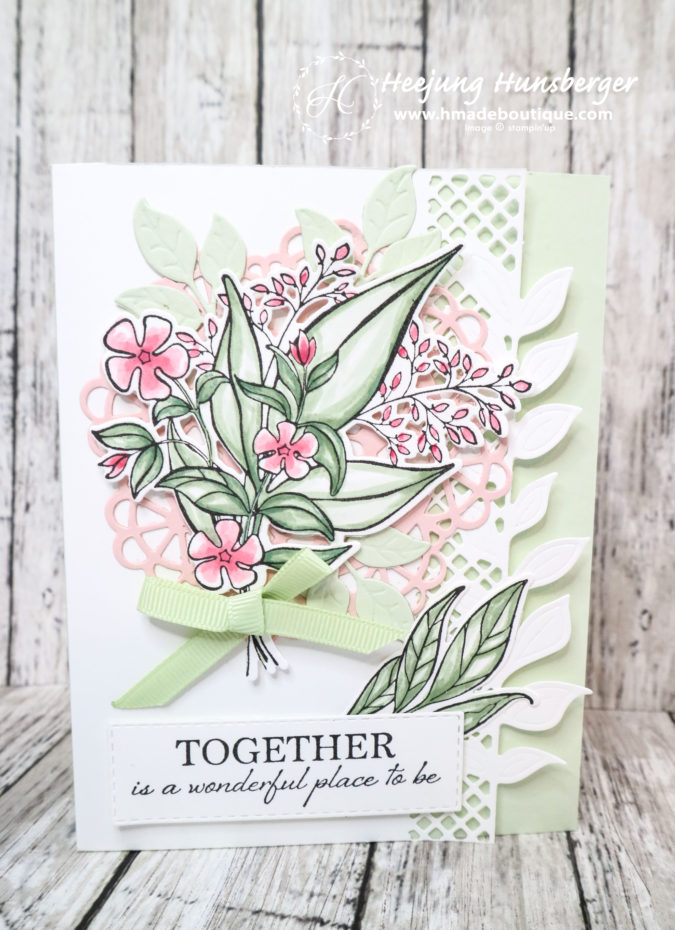 This is my first one for the order. The Soft Seas foam color is main, and pink color is the point of card.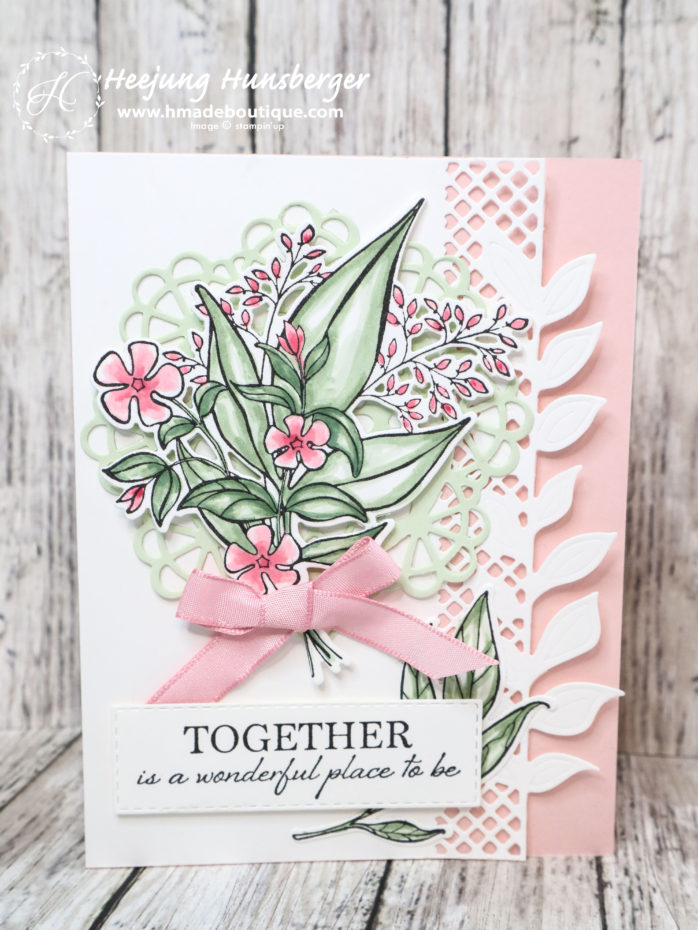 This is my second one used Blushing Bride pink color paper on the base.
I used  Doily builder die cut with Soft Sea Foam color paper instead of white doily paper from the original design.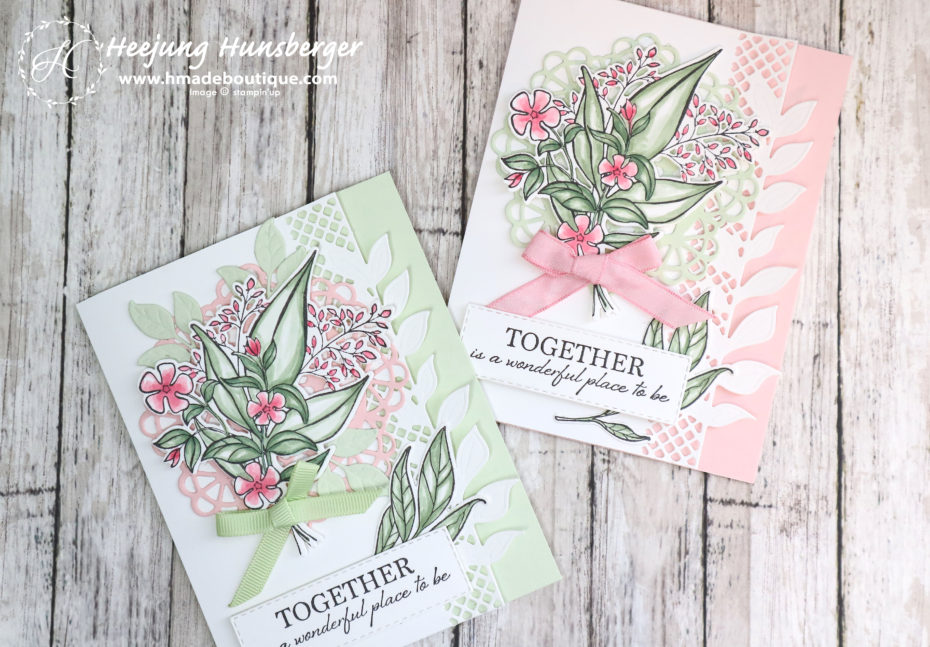 I really enjoyed to make wedding card, I realized that I didn't make many of wedding cards in the past. So I decided to try more beautiful wedding cards with other stamp set this year.
I hope you also enjoyed to see my new wedding card as well!
Thank you for stopping by!  You can see the below supply list so you can shop and make your own beautiful cards.