Winter Woods Christmas Tree Card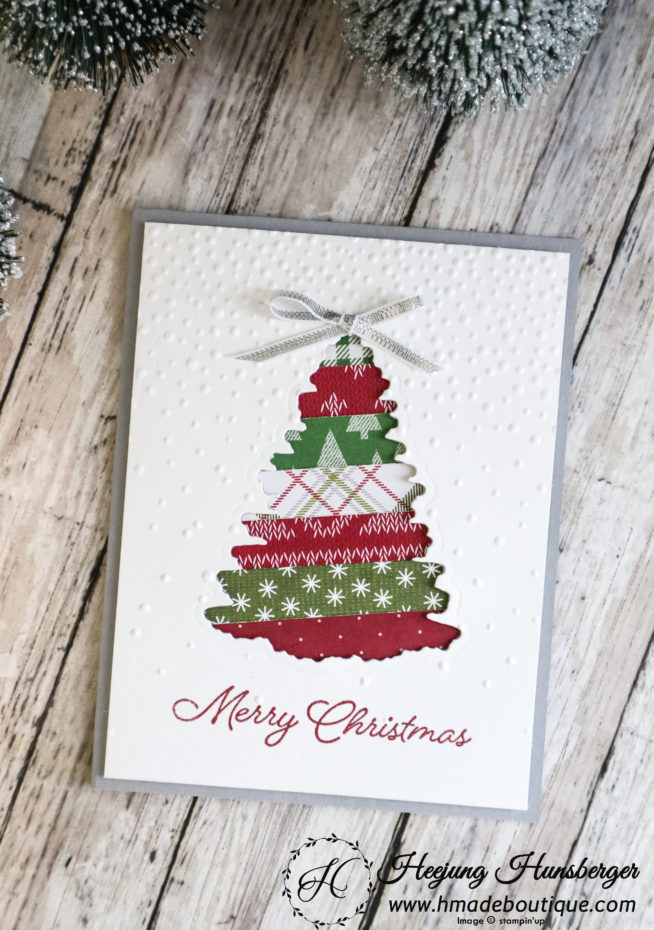 Hello Everyone,
 I thought about getting this Winter Woods Bundle set longtime ago but I wasn't really sure to get it because I have so many Christmas stamp sets already.
Finally, I decided to get this one because I didn't have winter tree set. (This is how I convinced myself to buy new stamp set I want to get it more.)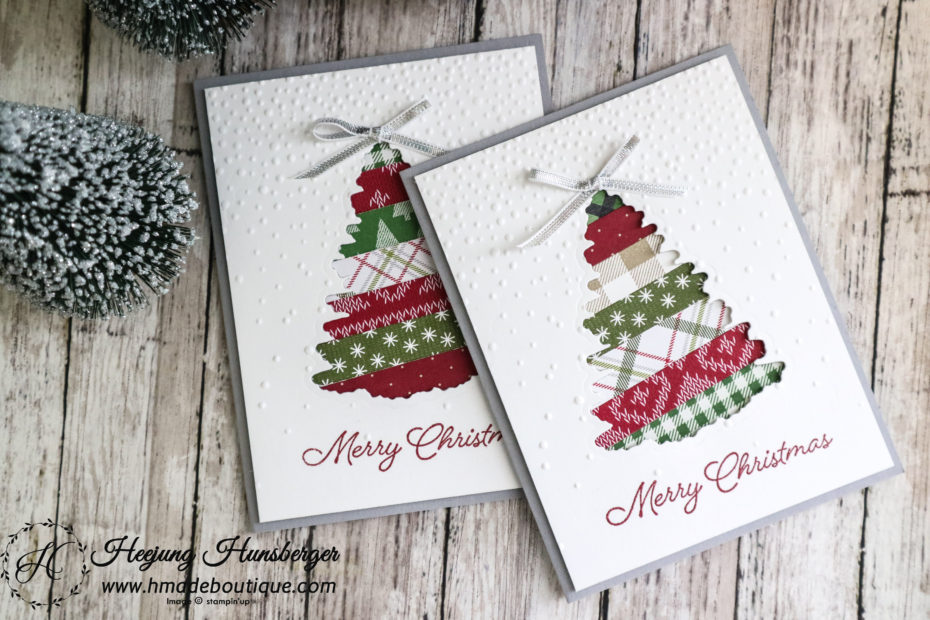 Do you keep the remnant design papers? I usually keeps most of remnants design papers  for just incase.
And now, my paper storage area is getting messy, it is time to use the remnants paper that I kept it. 
You can use washi tapes instead of remnant papers for this design. but I rather to use remnants of design papers to not to waste any of designer papers.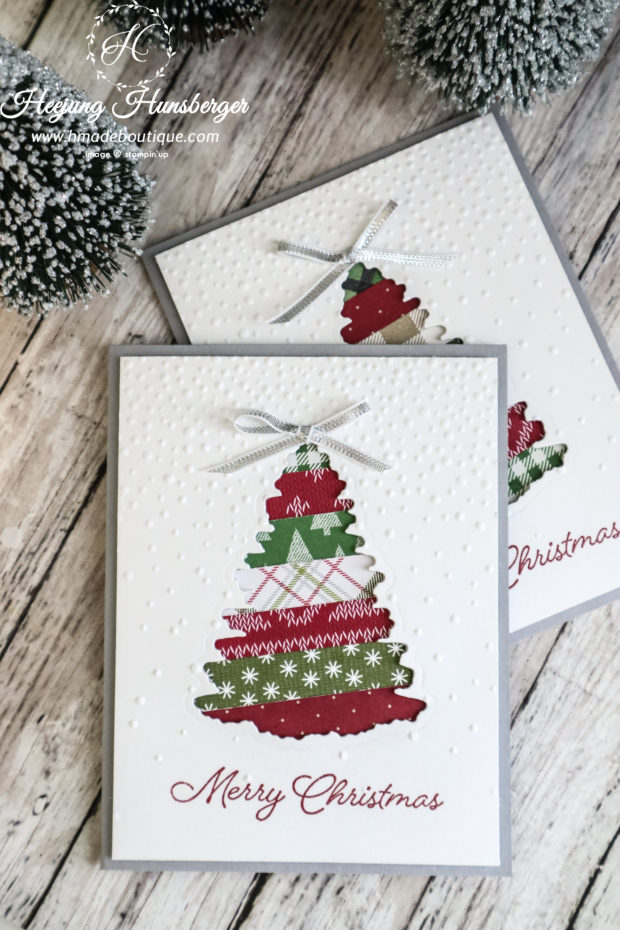 This card design key is colorful patterns paper's combination. I selected Cherry Cobbler, Garden Green, and white color patterned design papers to use this card.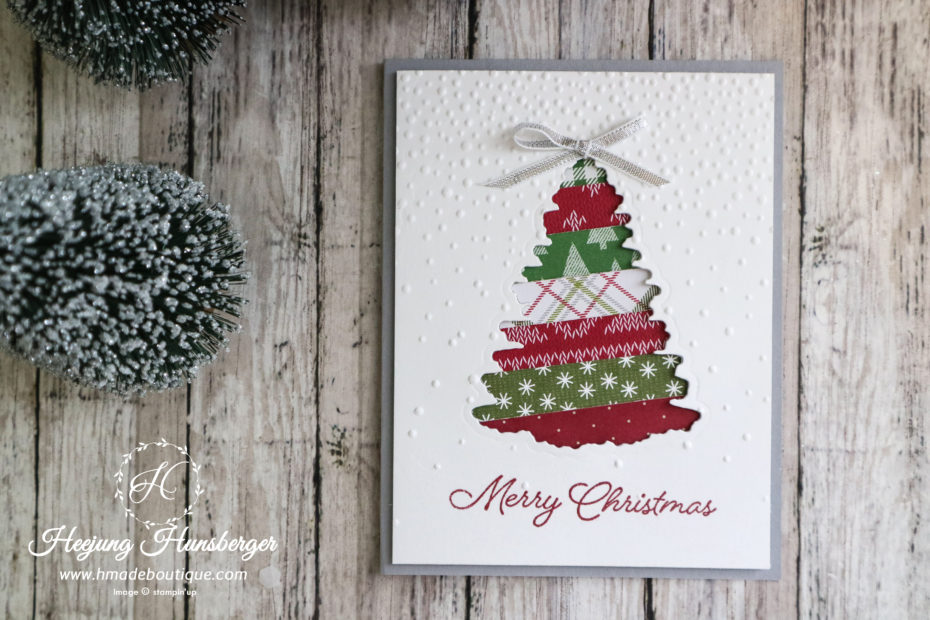 Stamp- Blended Season
Framelits Dies- In the Woods
Embossing Folders- Softly Falling
Shop for supplies to make this project