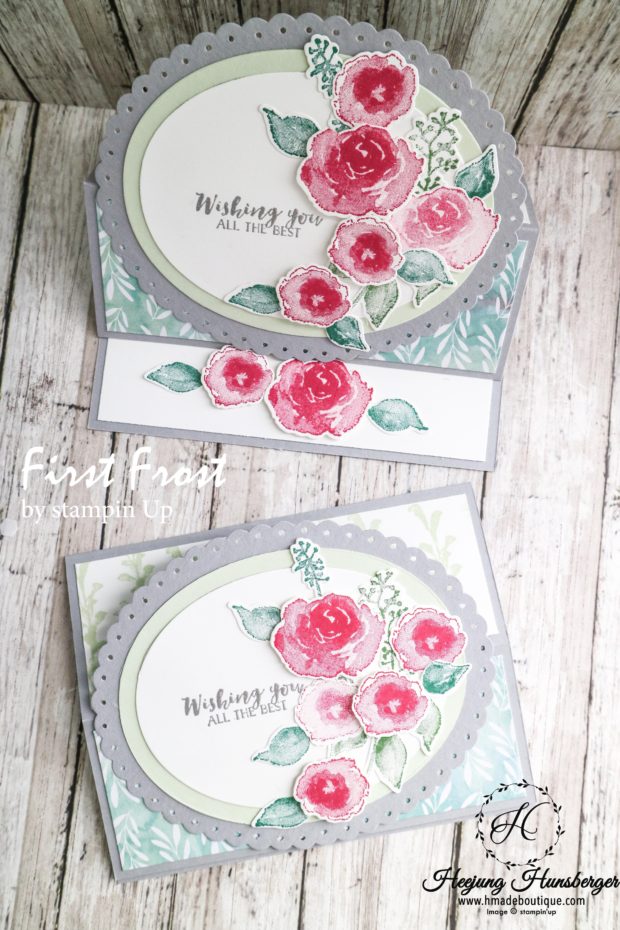 Hi All,
In past 3weeks, I have been made a lot of Christmas cards while I was preparing for the Craft Fair.
After the Craft fair, want to take a break to make Christmas cards.
I made easel cards instead of Christmas this time with First Frost Stamp set.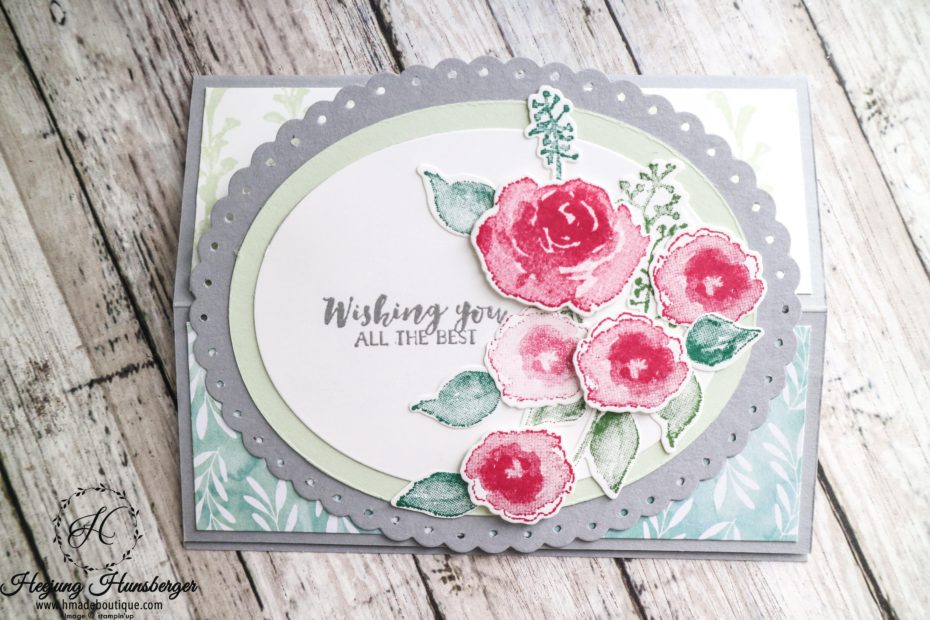 I haven't tried easel card for long time.
Sometimes it is refreshing me to make a special card like an easel card rather than making a regular card.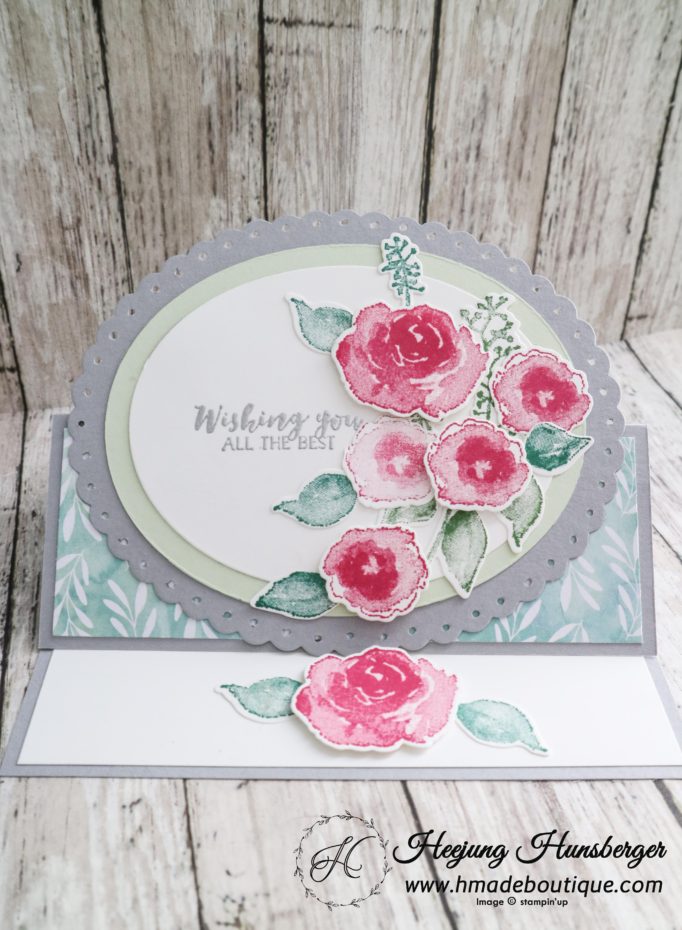 The best part of easel card is you can display it well. so people like to display a card that they received, they really like this kind of cards.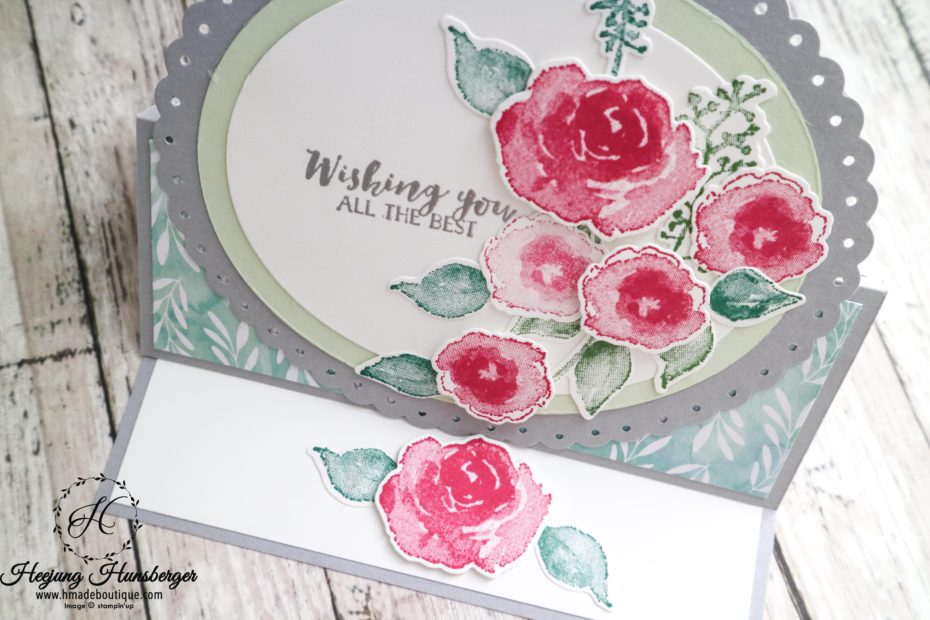 I used a cutting rose image to make card stand it.
A rose made as a  card stopper seemed to be a series of decorations of the roses on the front, making them look harmonious when they were laid out.
Shop for supplies to make this project
Thank you for stopping by!