First Frost Christmas Card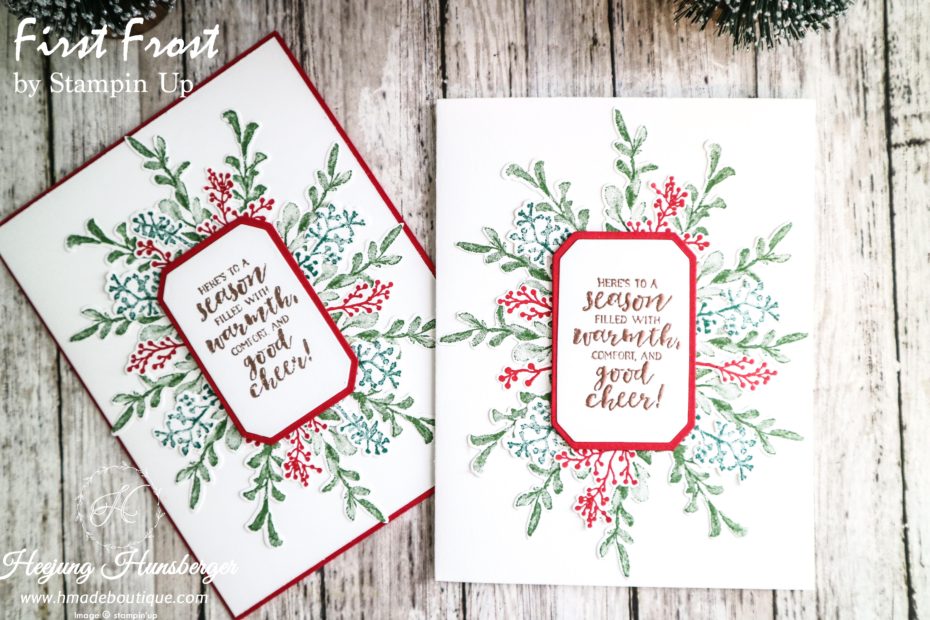 When I discovered this First Frost set in the Holiday mini catalog, I felt love with this set right away.
The image of flowers and leaves is a watercolor feeling. which is most reason why I felt love with this set.
I did not think I would make a Christmas card with this set, but when I saw the Christmas phrases in the set, I thought I would make Christmas wreath into this set.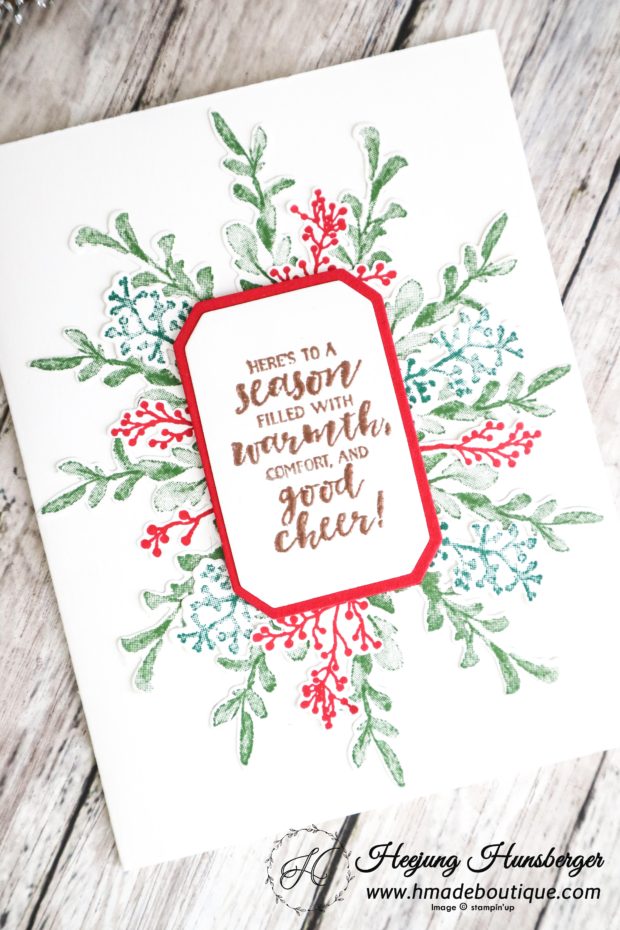 After stamping the image of the long leaves, they were cut into die cuts,  cut in half, and arranged in a circle.
If you look closely at the image, it certainly feels watercolor.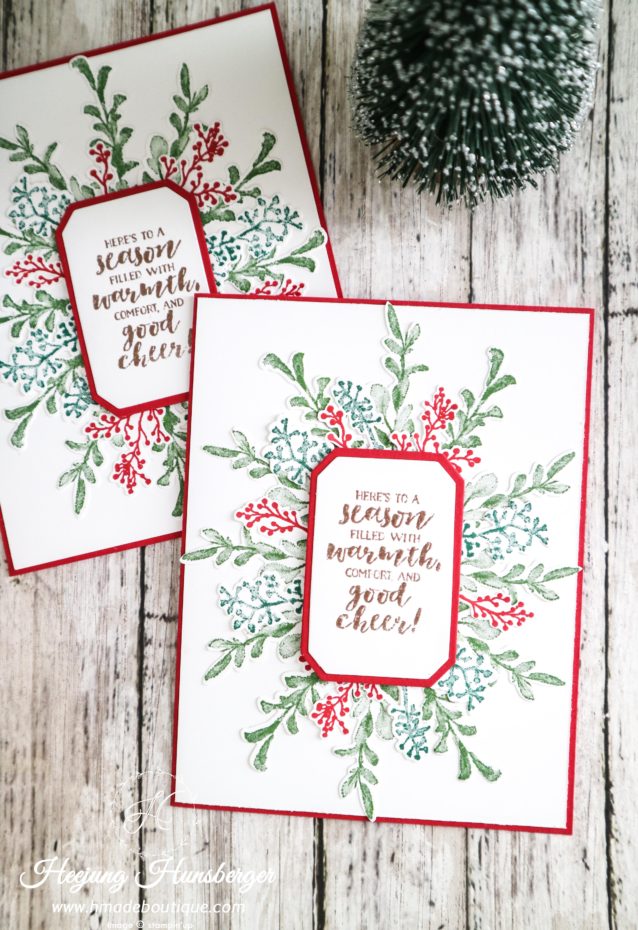 Initially, it was made with a simple design on a white background, but the second one was made with red card papers to match the center point color.
The combination of red and green gives you a fresher image.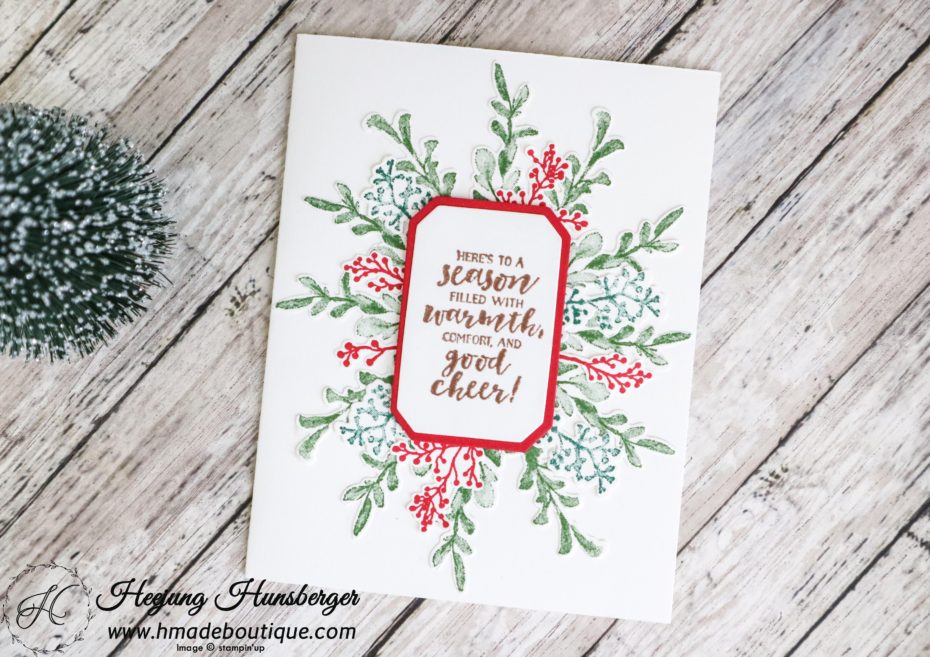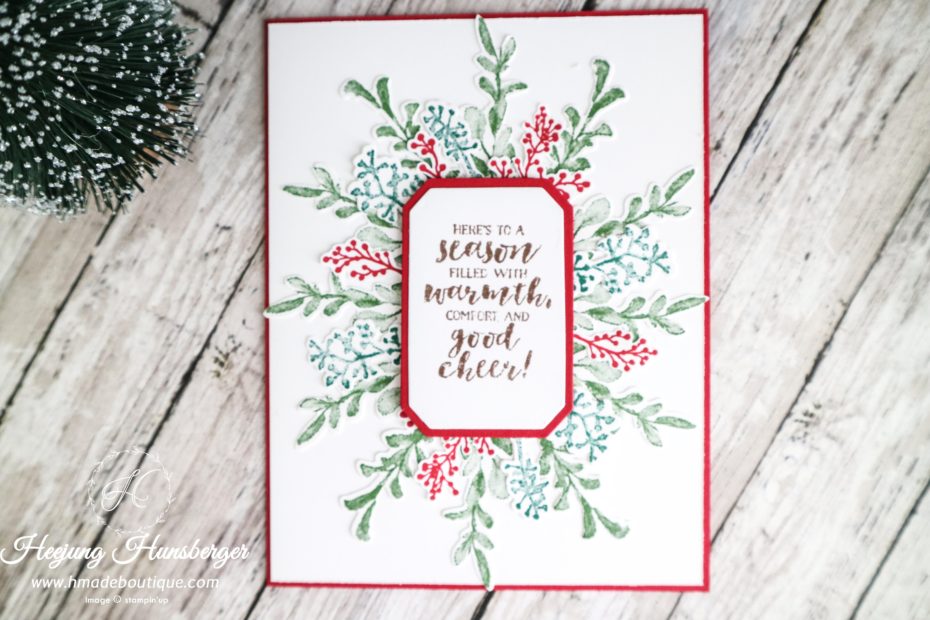 As a person who made two of them, I like both of them, but I wonder which one if your favorite??
Shop for supplies to make this project
Thank you for visiting my blog today. If you have any questions, please leave your comments at any time.