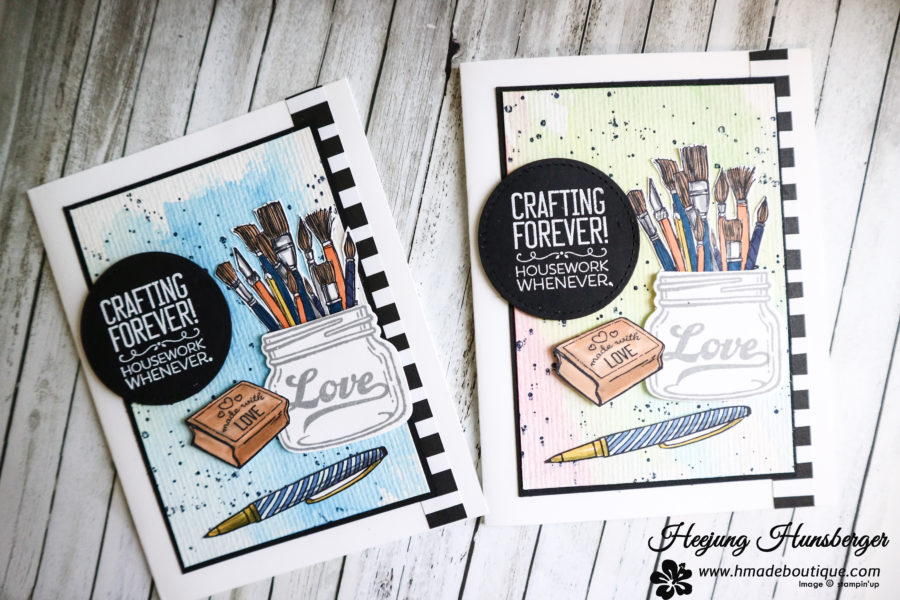 I joined a card swapping club with Korean stampers this year, and this card was one of swap card I made for the swapping club.
This swapping theme was water coloring, so I used water color paper and water coloring on the background.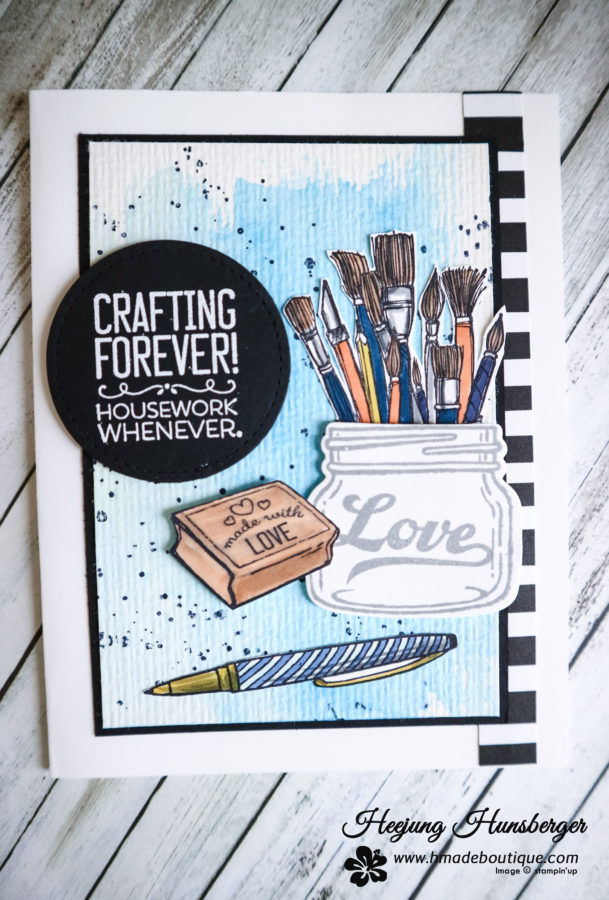 I had really fun with this card, because water coloring was one of my favorite technic.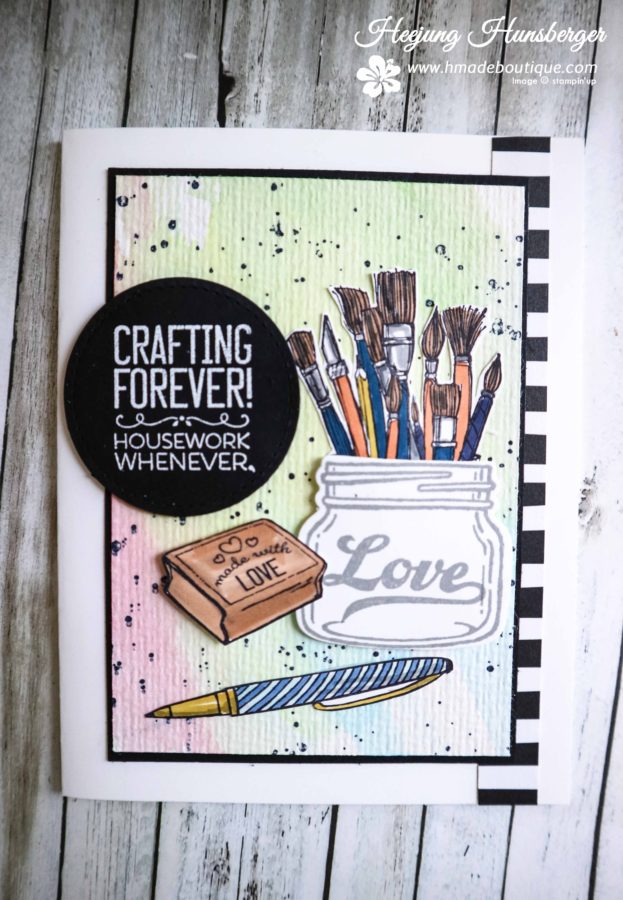 This "Crafting Forever set" is always made me so happy to make any cards this stamp set.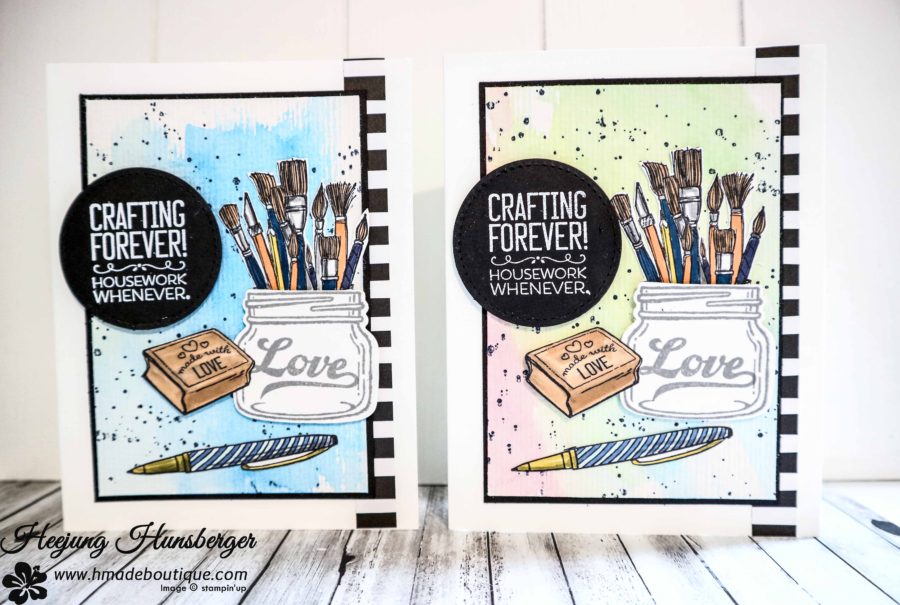 Same layout, same coloring but only different water color background.
Shop for supplies to make this project