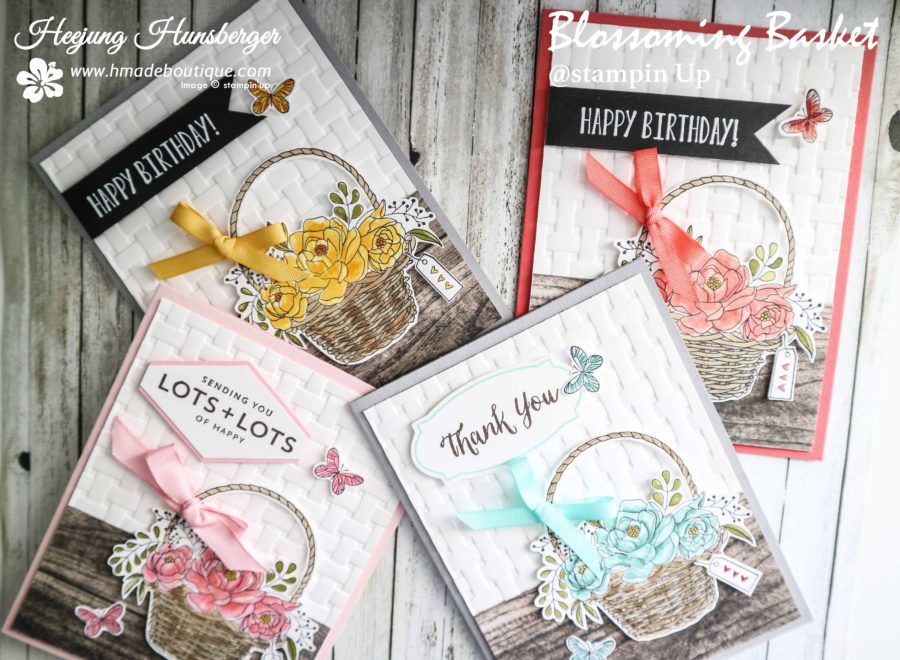 I made these cards  for last May but didn't post it.
I made four different colored cards. only using one design card,  the main stamp set is (Blossoming Basket) one of free set of Sale a Bration 2018.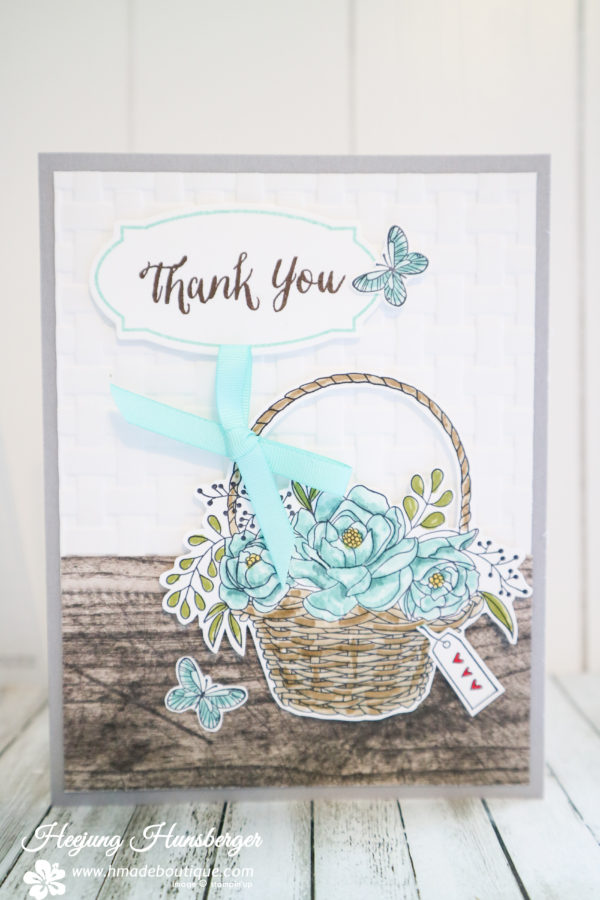 I always like to have flower stamps and I have so many of them already. But I never had a flower basket stamp set. so I had to get it when I saw it from Sale a Bration brochure.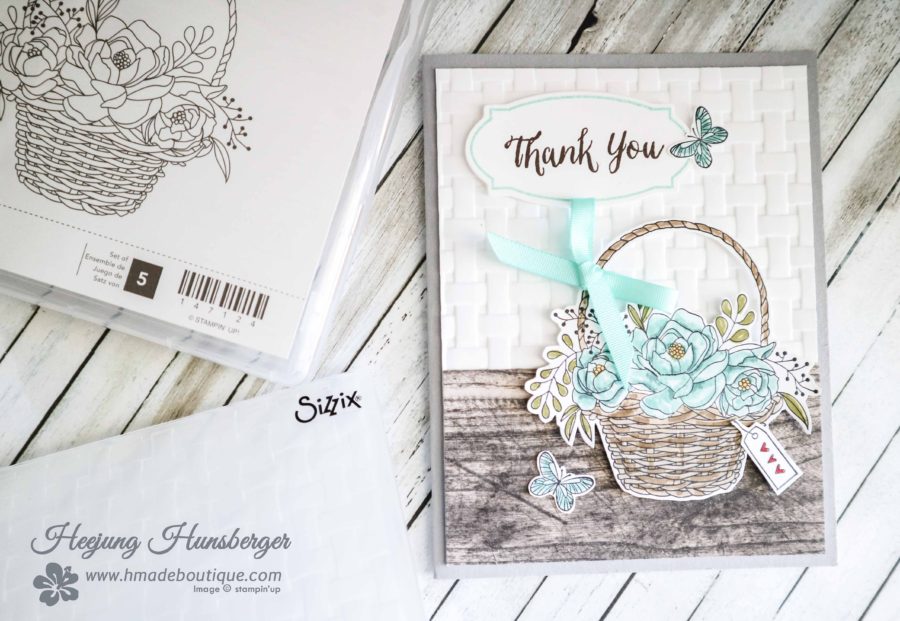 This free set was a bundle- Stamp set with Basket weave textured impressions embossing folder.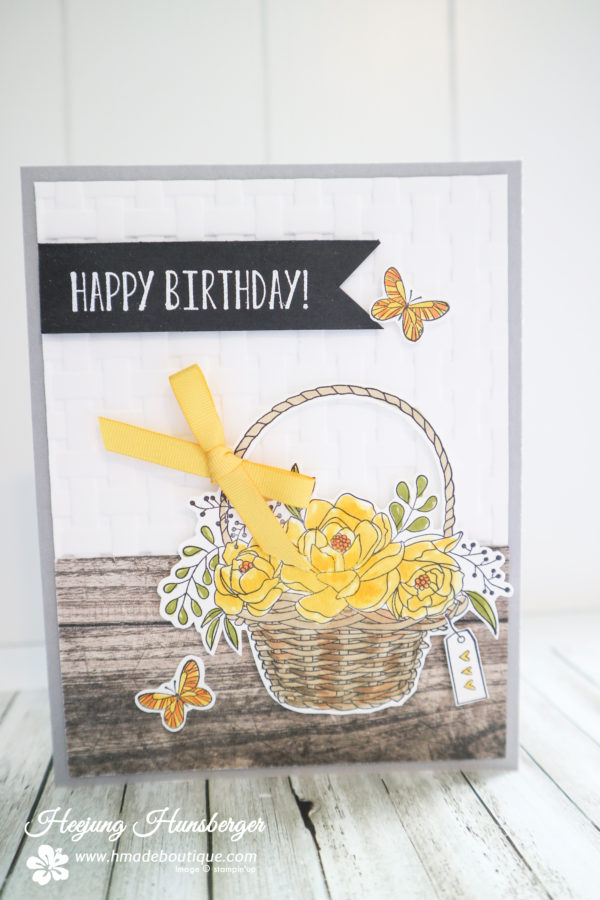 Using different color of roses!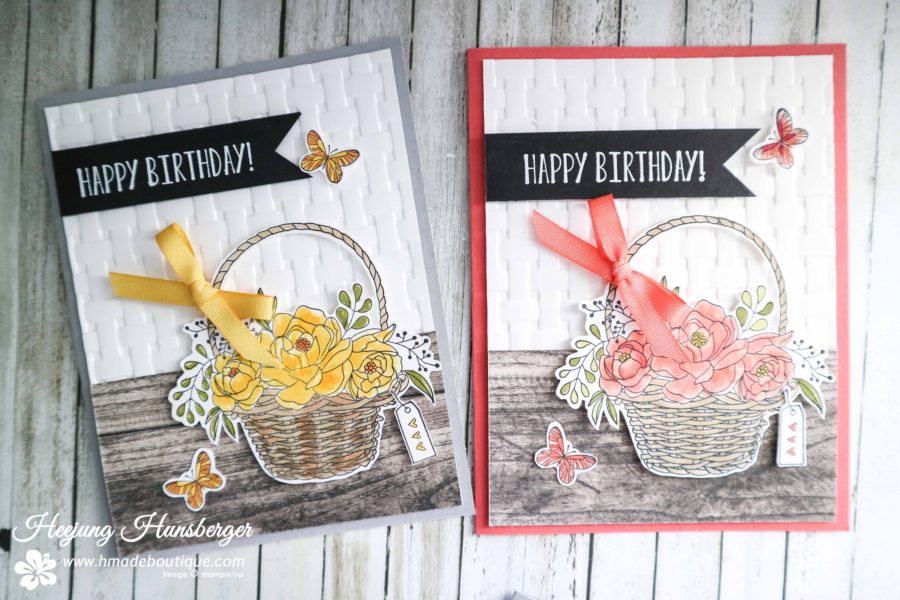 Red and Yellow combinations!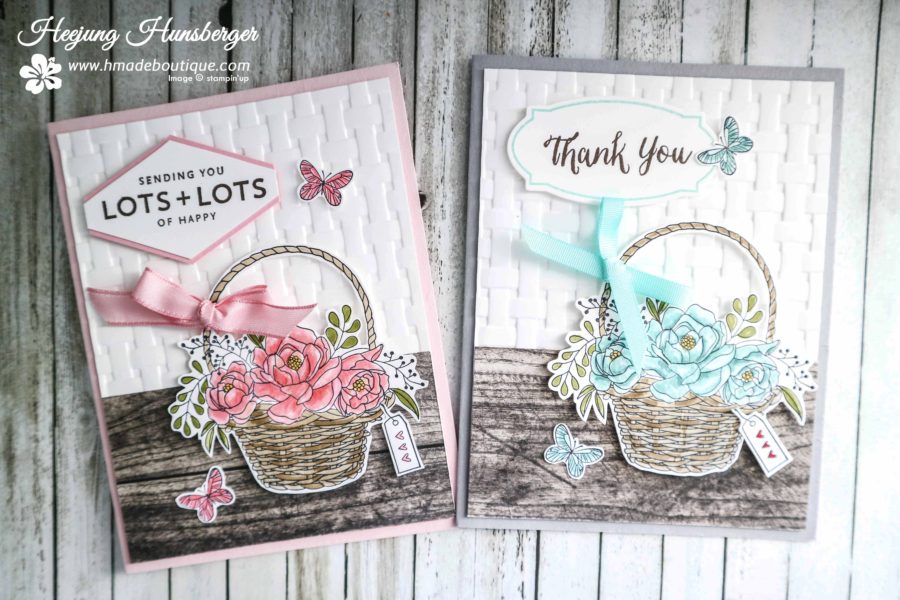 Blue and Pink Combinations!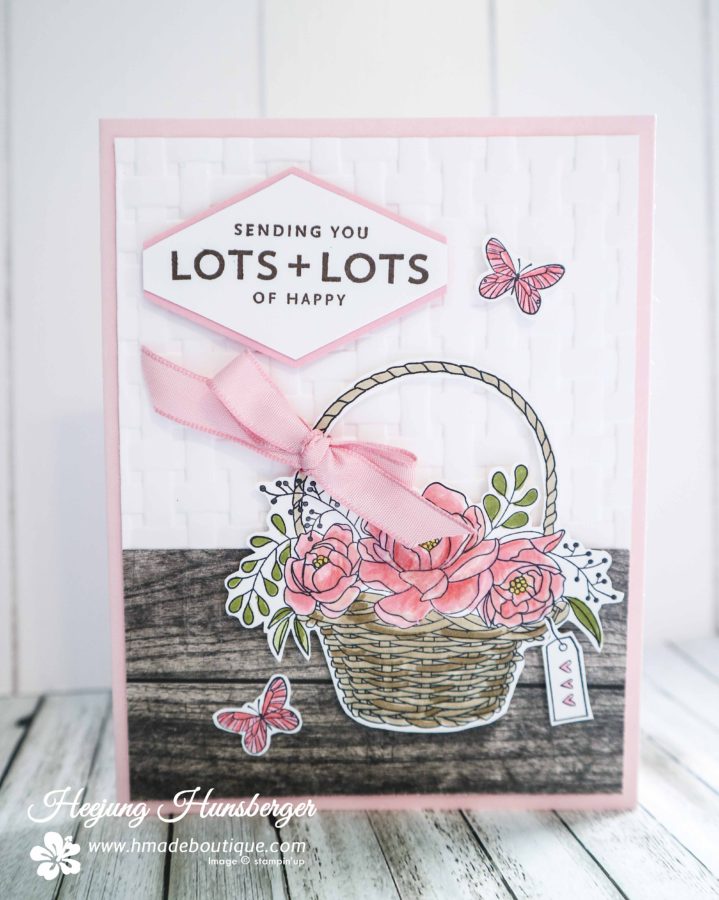 Pink is always lovely color combinations.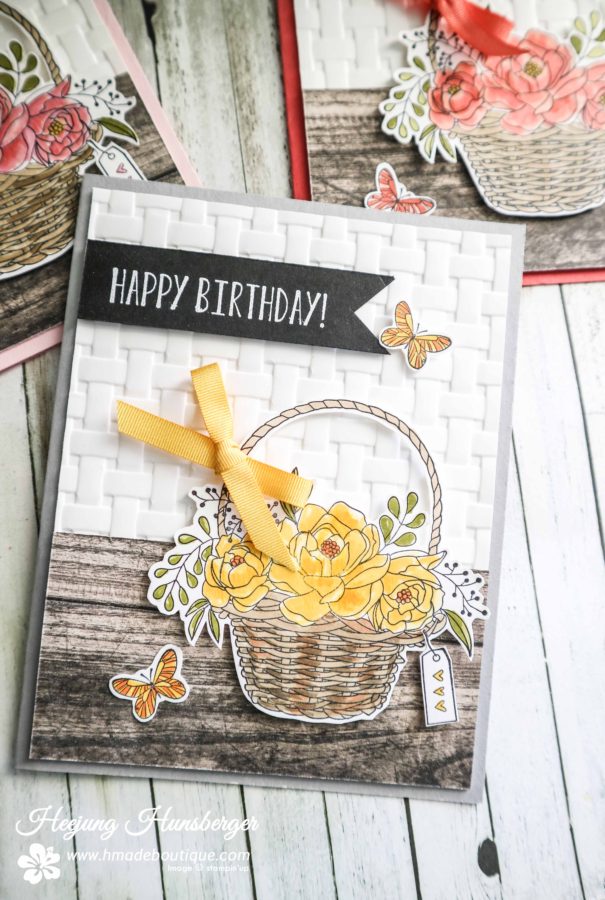 what is your favorite one??
As a card maker, I can't choose one.
Supply list of these projects