#5 Christmas card- Festival of Trees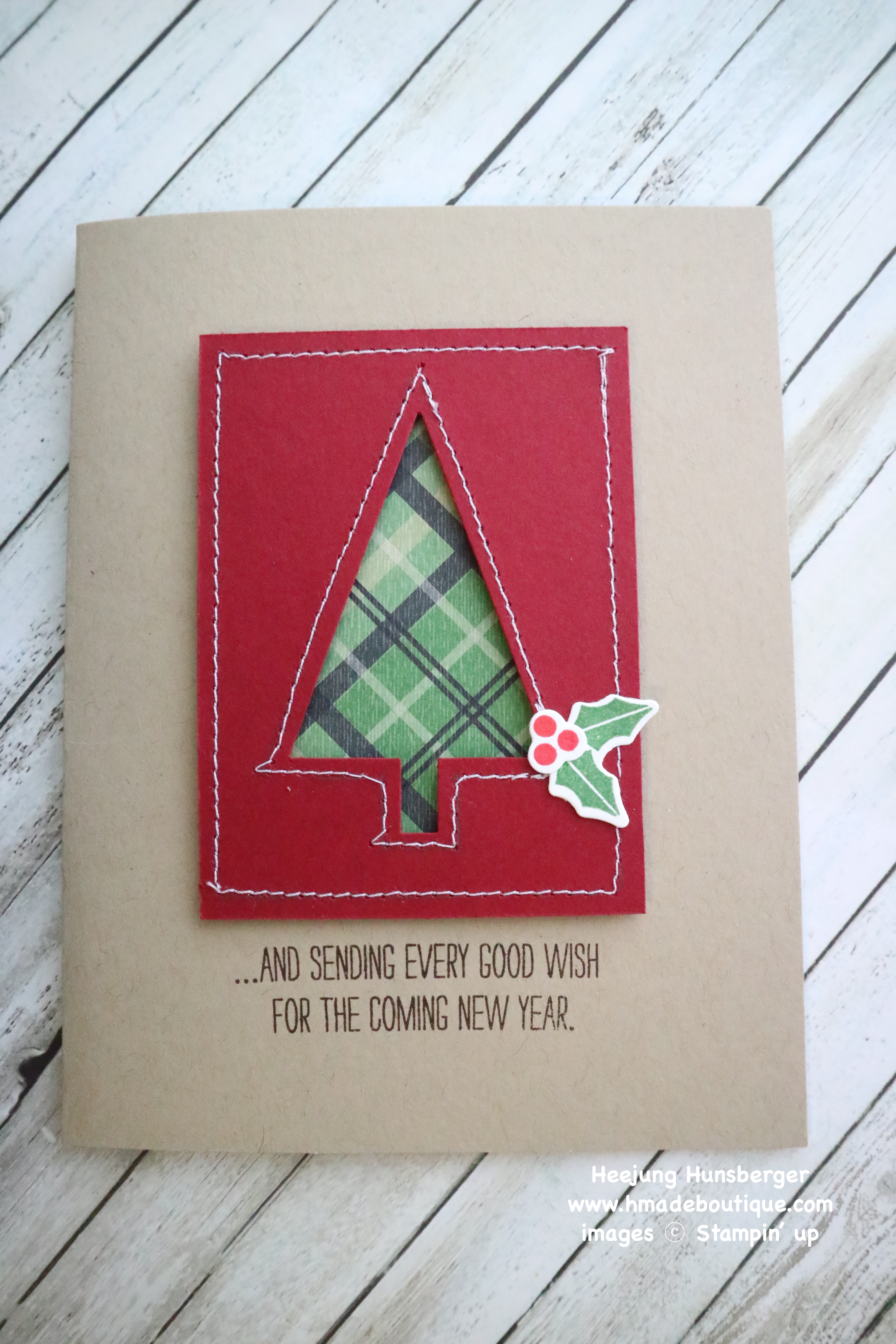 This is my first time to try to use sewing machine to make a card.
I recently purchased a sewing machine and it was quiet challenge for me because I didn't know how to use sewing machine.
I learned a lot this time and need to more practice sewing but I had a such fun with making this card.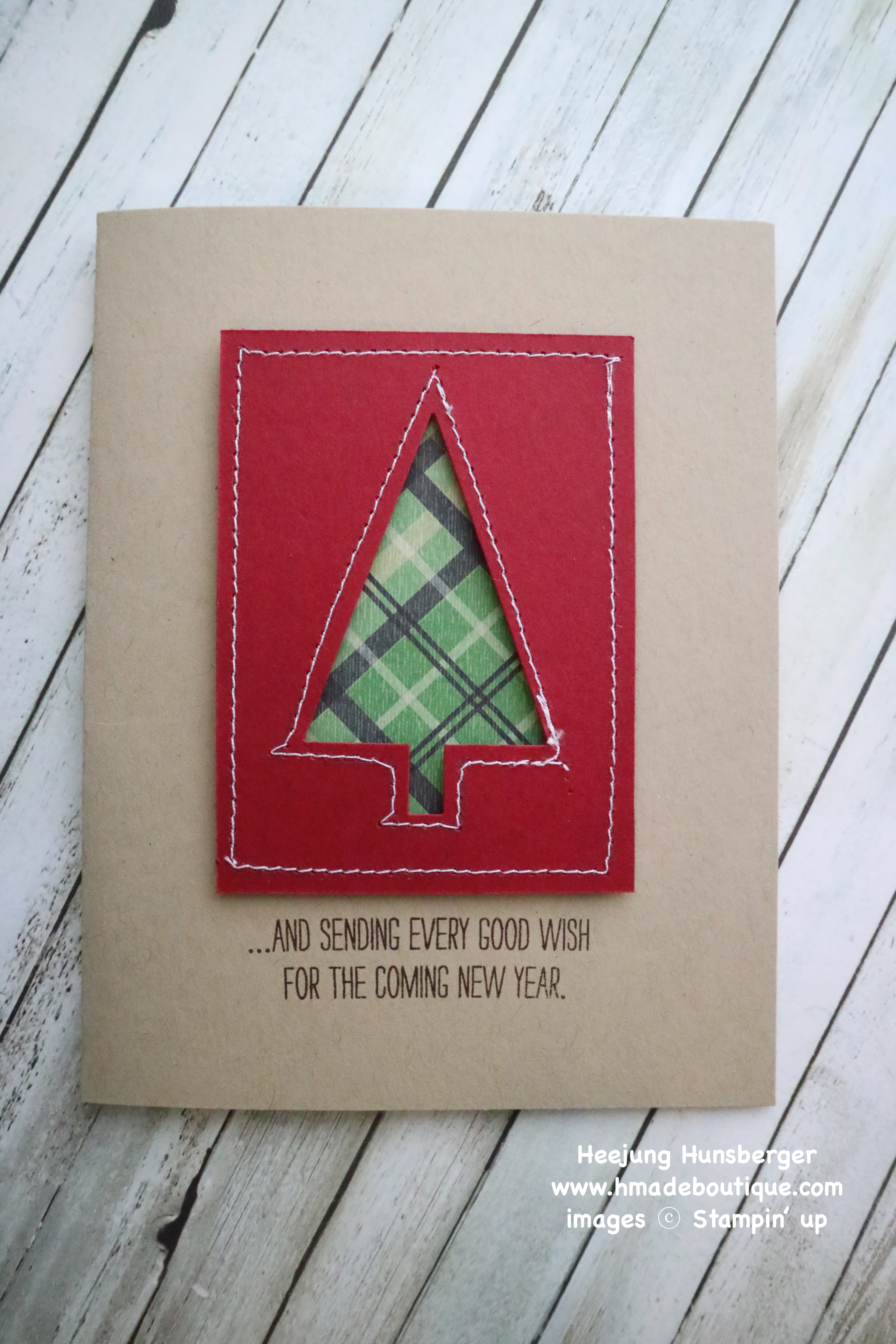 It was my original idea of card but I made mistake to sew straight so I need to cover that spot.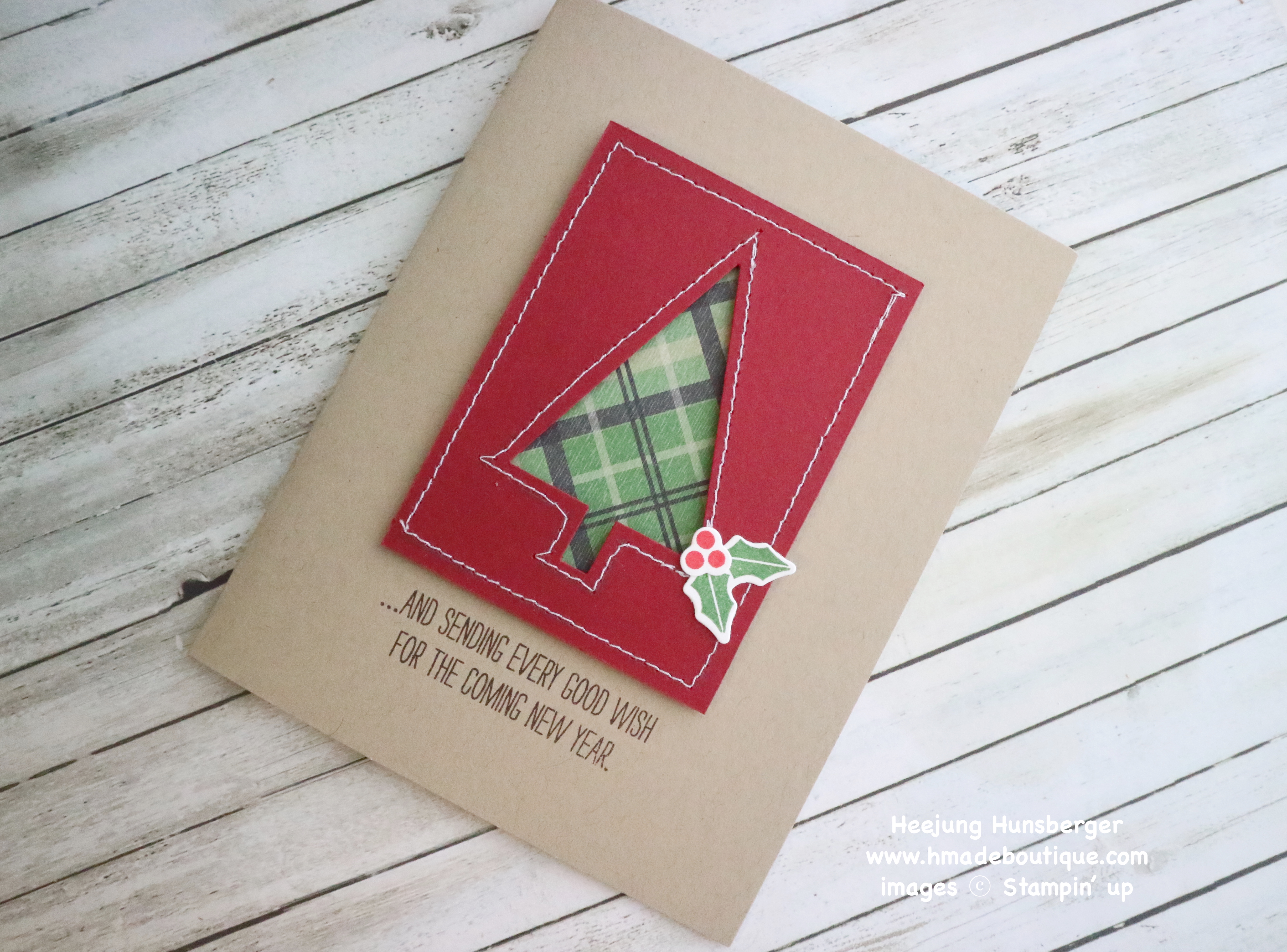 So I did covered it with a little leaf.
I only used one paper punch and Stampin up " White Christmas" set
Paper- Craft card stock, Real red, Designer paper
Ink- Early Espresso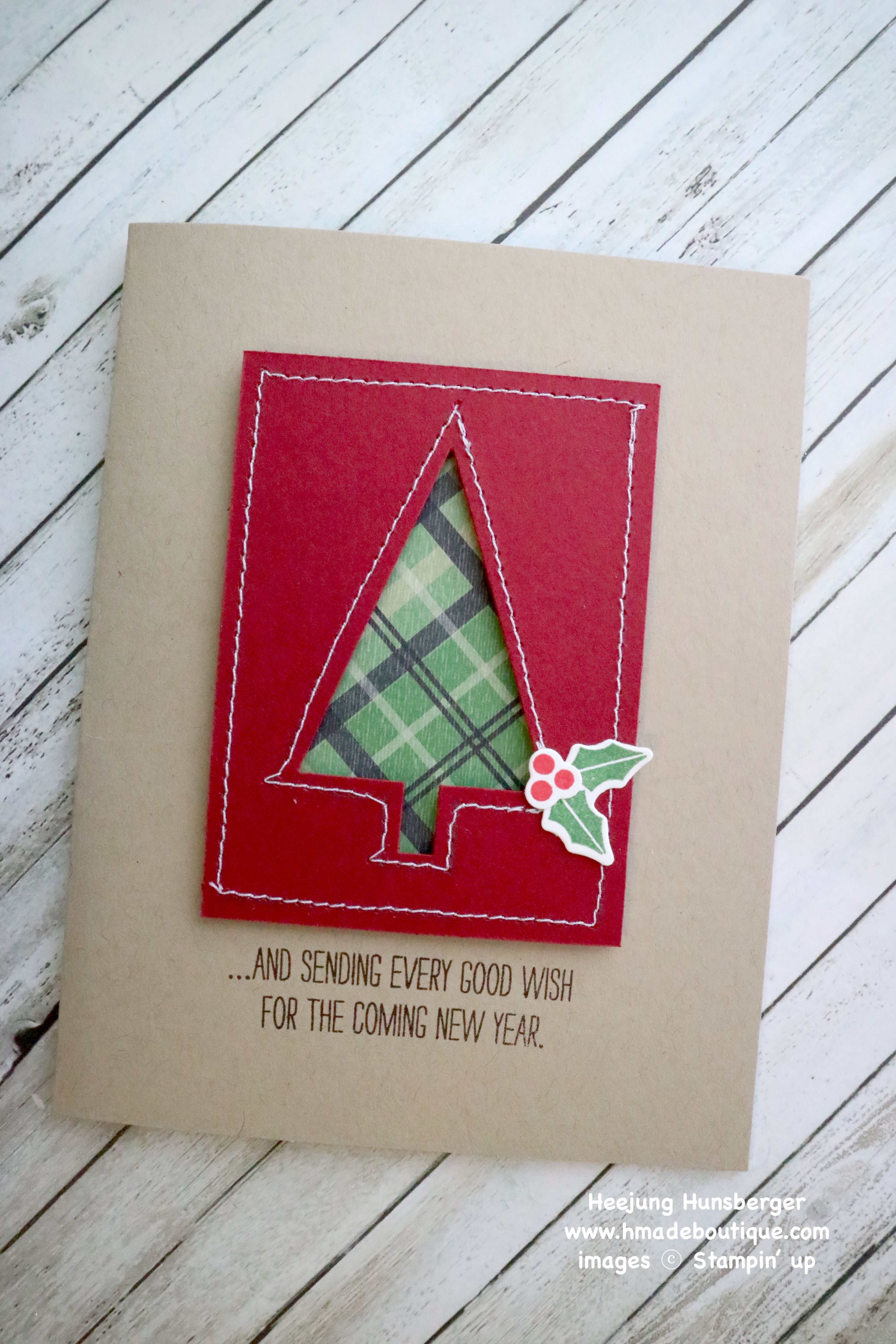 Happy Holidays Every one! Stay warm!