Dressed to impress display card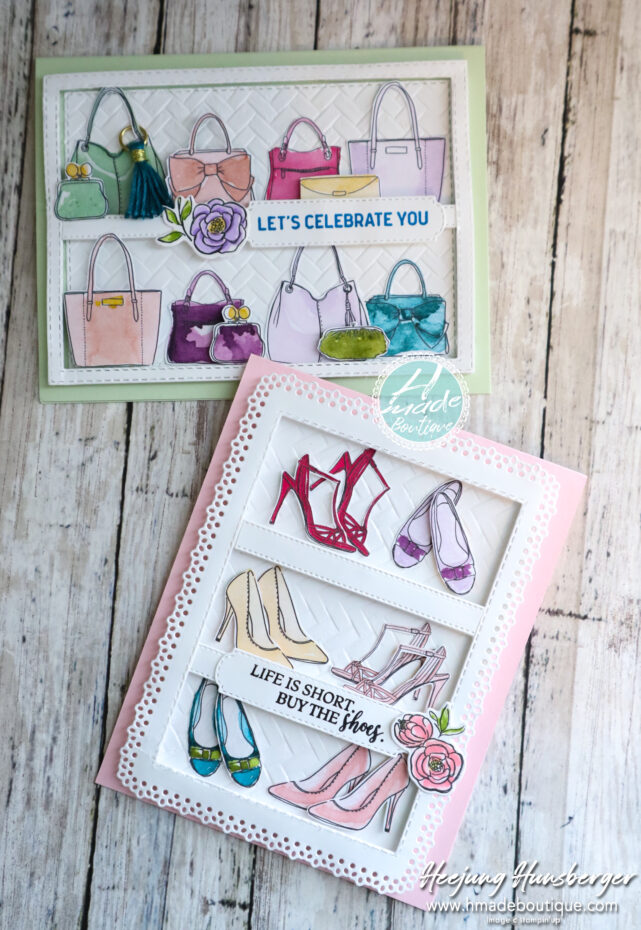 Hello friends,
I want to show these cute cards using Best Dressed designer papers.
It was not easy to cut all images out with scissors. But I really enjoyed making these cards.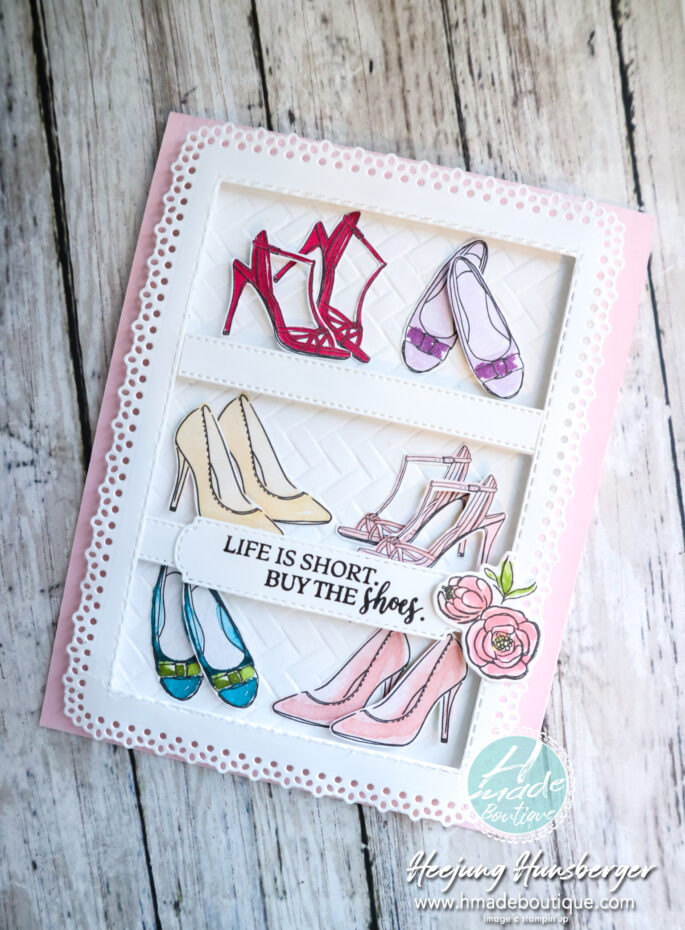 I used to love buying shoes,  collecting by colors and variety design shoes.
Just watching beautiful displayed shoes in the store made me so happy.
So I want to make a card that looks like a beautiful shoe display shelve in the department store.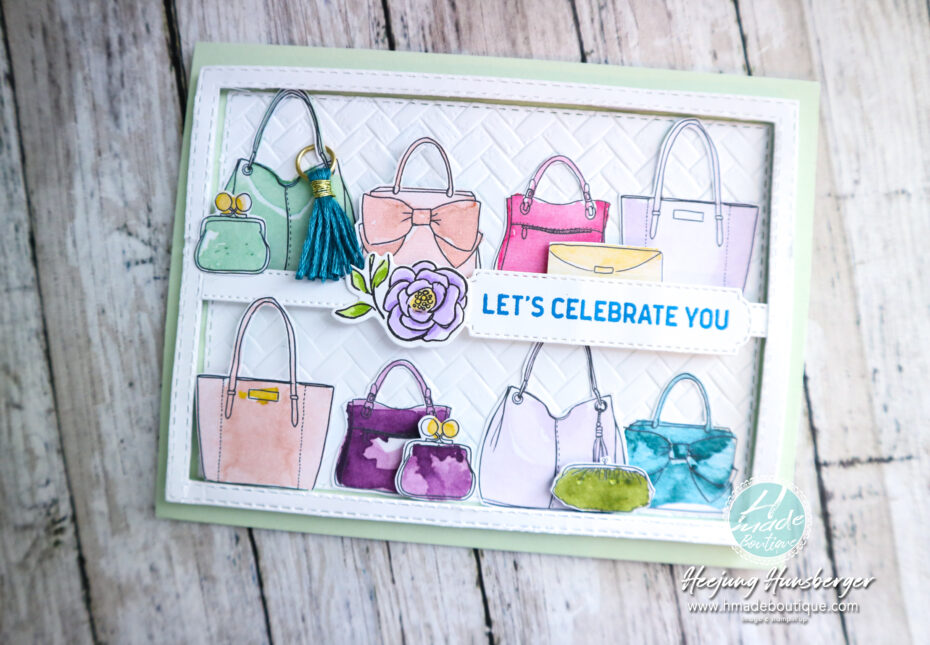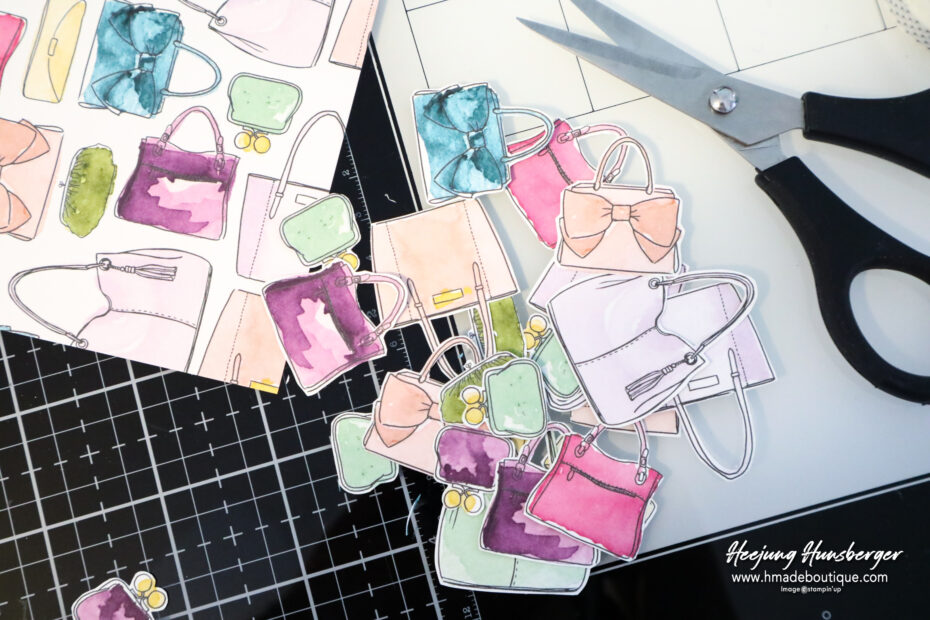 This is my purse collection!
It isn't easy to cut out piece by piece with scissors.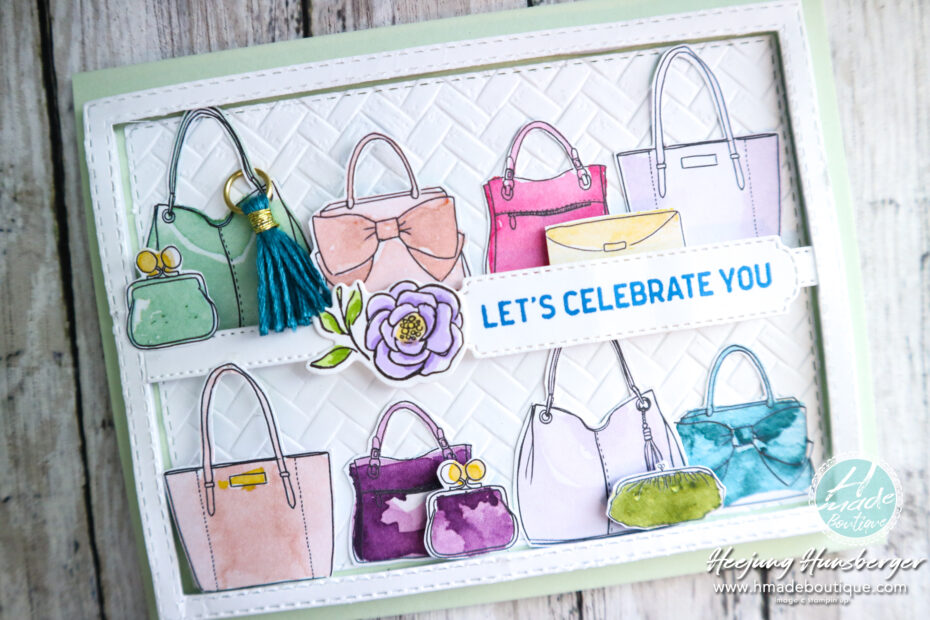 I used all dressed up dies for shelves.
Due to COVID 19, I couldn't get to shop for bags or shoes. I wanted to make something that would shopping when we can go shopping.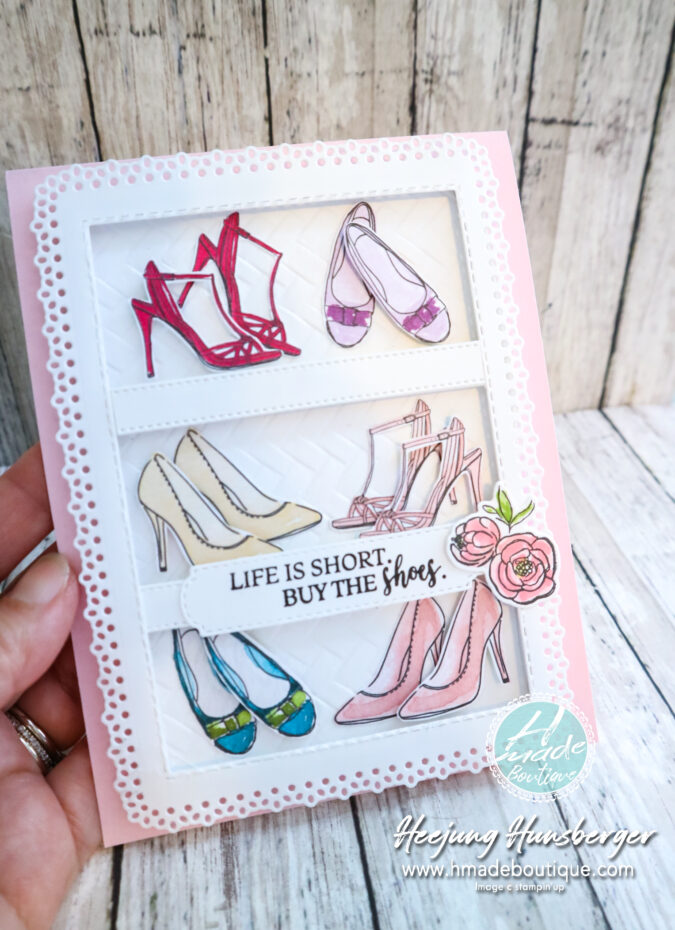 If you want to shop, then make this kind of card instead.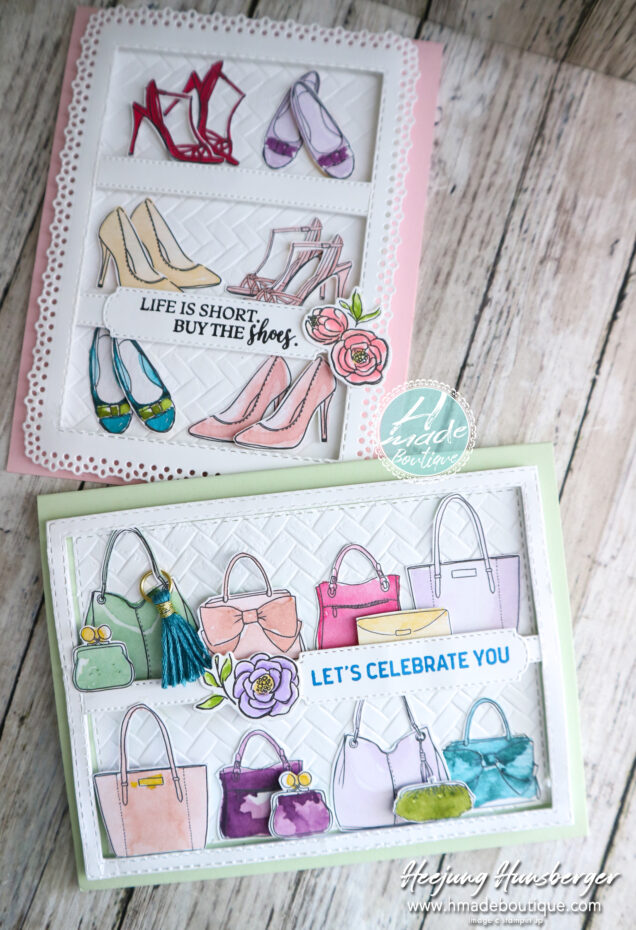 Thank you for stopping by!
And Happy making card when you can!
Want to find the products I used? I have listed them below. Click to here to shop online!