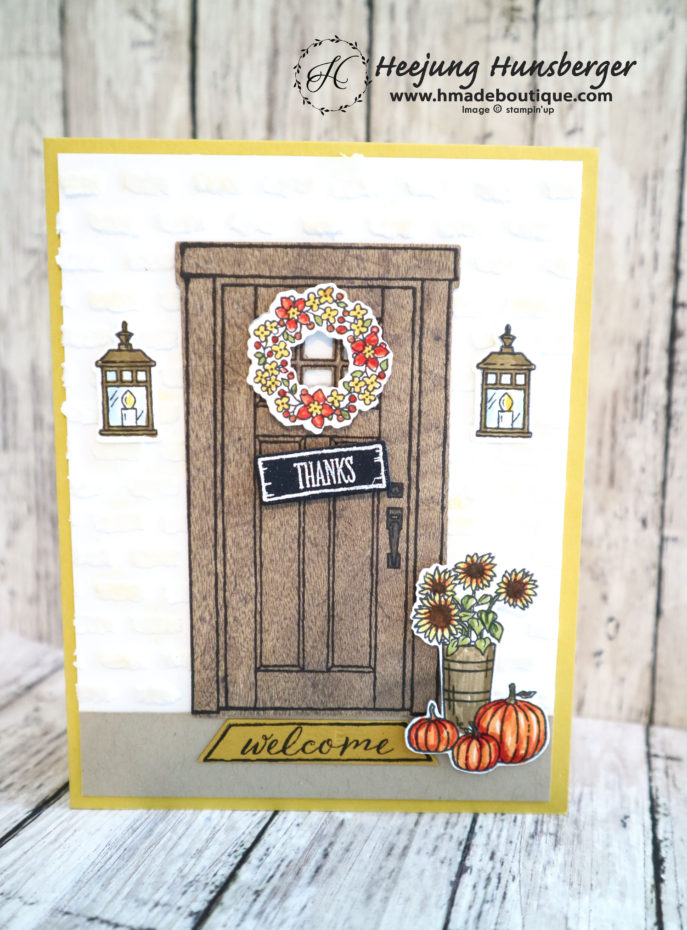 Hello everyone,
I can tell,  this hot summer is already over.  It is time to decorate house to feel Autumn season.
I haven't start to decorating house yet, but I started to make cards with full of autumn atmosphere.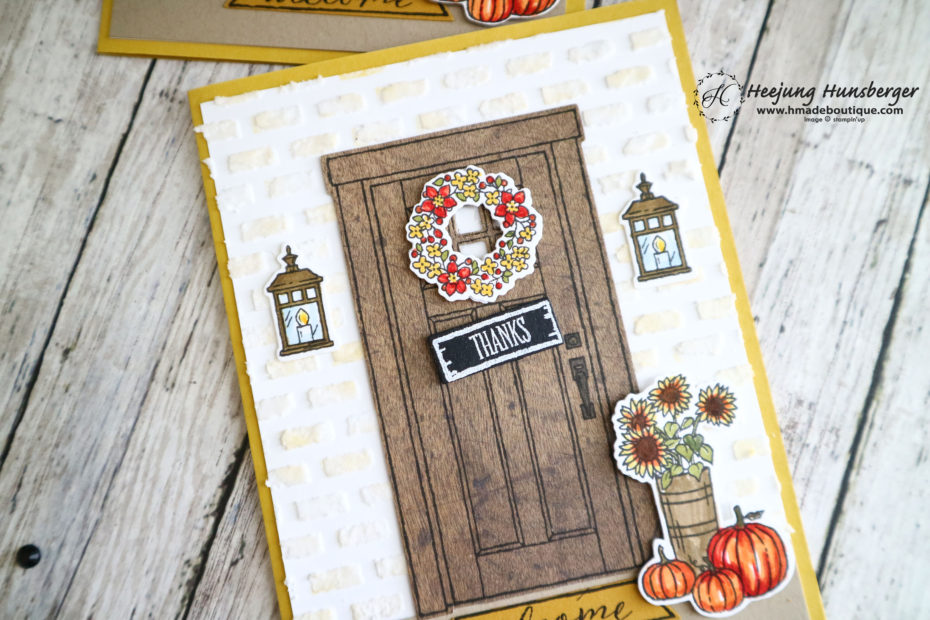 I made this card with At Home with you stamp set. I wish my house's porch looks like this one.
I used Pattern Party Decorative Masks for brick wall.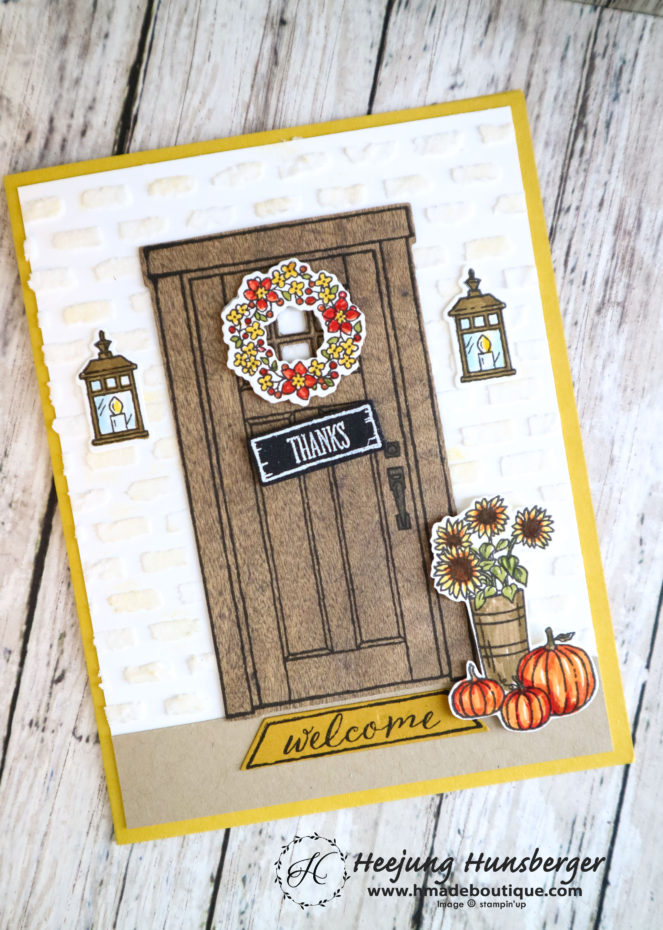 It is very sad that this wood textures designer paper retired this year. I used this wood textures papers for so many projects.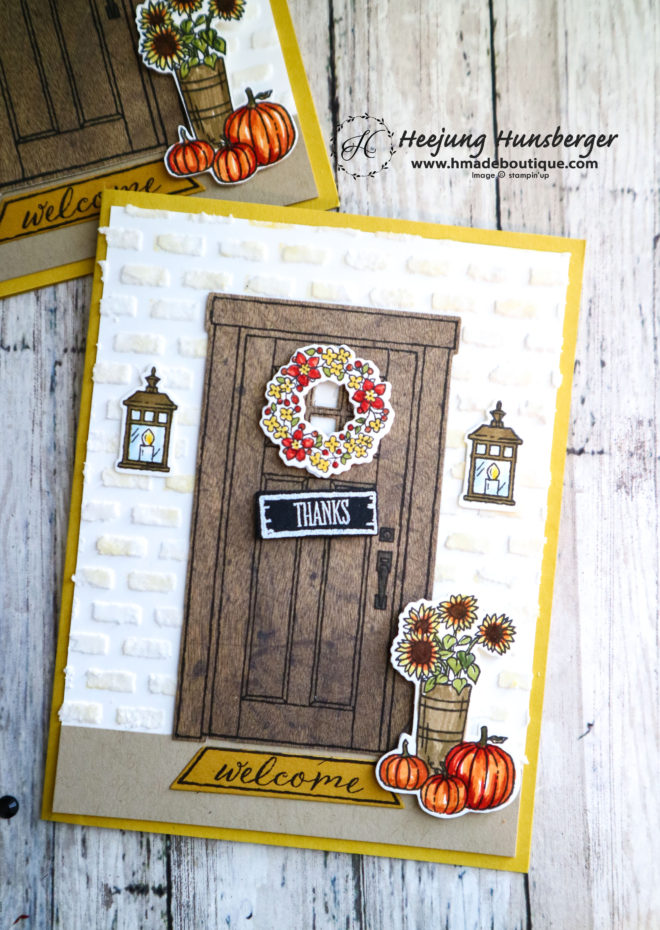 This stamp set is my favorite one to express autumn and winter season. I hope you can enjoy my card!
Thank you for stopping by!